3D Printing is more accessible than ever. If you, or your business, need the occasional 3D print job, you will benefit from the plethora of online printing services and their high-performance materials. Flawless support removal, terrific thin sections, the luster of precious metal, the splendor of ceramics — online print services offer just that extra step in quality beyond generic 3D printing.
When utilizing an online provider, there is no need for fixed-cost investments nor does it require the learning curve for operating a 3D printer; simply drag-and-drop your 3D file into the wizard and out comes a quote ready for you to complete the ordering process.
In this article, we outline and compare the most popular 3D printing platforms, including their available materials, printing techniques, as well as their quoting, ordering, and delivery options.
Benefits of Online 3D Printing Services:
Sales of desktop 3D printers under the USD 5,000 mark have been rising exponentially, with 1.42 million units sold in 2018 alone. Cumulative global sales even out to approximately one in 300, meaning that 0.3% of households that own a television now also are enriched with a 3D printer. The numbers are doubling every three years, so the 3D printing market is undeniably surging.
Yet at the same time, people are expecting increasingly higher quality, versatility, and reliability from their 3D printer, or are unwilling to invest in one due to shortcomings in knowledge, budget, or the time required to operate and maintain one. Also there is a trend away from the widely known plastic filament extrusion (FDM) desktop systems and towards more high-end systems (Wohlers, 2019). The industrial segment still takes up more than three-quarters of the total 3D printing market share and metal 3D printing is on a steady rise.
In their yearly study, French 3D printing company Sculpteo found that twenty percent of their customers relies solely on external providers for their 3D prints, a third of their users does not own a 3D printer, and only nine percent mentions that buying a 3D printer is a priority for them (Sculpteo, 2019).
Also in terms of processes there is no clear winner; where metal 3D printing is on the rise, it will stand next to the established SLS, SLA, and FDM polymer fusing processes that take up almost equal shares of prints ordered online. All-in-all, the 3D printing world appears to be one of balance, so the future looks good for online service providers. They will not be rendered obsolete by domestic printers anytime soon.
So let's face it. Desktop 3D printing isn't everything that it was once hyped to be. It sounds cool but in reality is too much work for most people to get to anything productive and useful out of it.
Setting up, running, and maintaining a 3D printer together with assembly and/or post-processing in some cases takes more than an hour per print. Unstable hardware can cause failures in electronics or chassis build, especially for cheaper brands. Then there are the issues of print inaccuracies, under and overextrusion, extruder or nozzle blockages, warping. There is the 60-decibel noise level, and support can be cumbersome to remove depending on part geometry and slicer software. It is not as plug-and-play as most customers assume at face value.
Compare it to the early days of the personal computer. Most people invested in them just because it sounded appealing to have one. But only serious users put them to good use; a larger percentage of PCs stood idle in basements catching dust. Similarly, a desktop 3D printer is most beneficial for heavy-duty users such as engineers and designers who intend to turn part of their work environment into a desktop factory for rapid development cycles and creating custom work.
A smaller but still significant group of users are hobbyists who desire to print and hand-paint a plenitude of objects pertaining to board games, miniature models, movies, television series, or other franchises.
Also in terms of mechanical performance, the desktop class of FDM printers doesn't get you very far beyond printing trinkets and visual mockups, as part strength lingers between 25 and 40% compared to its injection-molded counterpart because of weak sections, irregularities, and interlayer adhesion. Only professional services enable you and your business to reap the full benefits of limitless geometry, product customization, and fast development cycles for end-use items that 3D printing offers.
The long and short of it is that 3D printing services offer the following advantages:
Cost Reduction.
Counting that time equals money and a decent chunk of it needs to be reserved for maintenance, model setup, printer setup, post-processing, and management, a 3D printing service will only be of monetary benefit unless you need more than 40-45 prints per year for models in regular plastics or 150-200 prints per year for higher quality models in nylon.
Build Volume
The price of a commercial 3D printer shoots up exponentially with increased build volume, while the professional systems that 3D print services utilize offer build volumes several times that of the largest consumer model available. Parts up to five feet in length are possible, while parts in cured resin as much as seven feet in length are attainable. So unless you have a very large desktop, it is wise to resort to a professional online 3D printing service for supersized prints.
Part Quality
Even for filament extrusion, parts produced with a professional machine will be stronger and more pleasing to the eye. Engineering-grade strength can be achieved by choosing materials such as durable nylons, ABS-like resins, PEEK, or PEI. Different grades of steel, aluminum, titanium, and Inconel alloy are among the possibilities as well. With SLS and casting processes, even to some extent SLA and DMLS, your geometry will print cleanly and without any marks left by support structure removal.
Exclusive Materials
For the average person it isn't realistic to establish a small personal warehouse of 3D printing stock material. It requires specific conditions in terms of temperature and humidity for them to store well over extended periods of time. On top of that, most 3D printers do well with only a select few materials, and every one of them requires specific expertise in order to print just right.
Consumers can free themselves from the hassle and step to a 3D printing service provider, some of which offer up to 85 different materials as wide-ranging as ceramics, thermochromic, conductive, wood-like and glow-in-the-dark plastic, simulated rubber with different hardnesses embedded in a single print, multi-color textured parts, medieval iron, antiqued silver, palladium, platinum, and advanced copper alloys.
Professional post-processes
Machine-polishing, painting and dyeing, electroplating, artificial aging and waterproof coatings are only a few of the possibilities to improve your print. No need to set up a mini home lab; 3D printing service providers offer these post-process steps for a minute additional fee and delivery time. Partial mechanization of these steps at the supplier's facility prevents you from needing to set up an in-house workshop with spray-painting booth.
Expert knowledge
3D printing requires a learning curve to master the entire process from initial CAD-model to finished part. And in case of errors in your file or in the production stage, service providers house the expertise for achieving optimum quality. This empowers customers to delegate specific intelligence to the professionals and focus on matters of their own expertise.
What They Don't Do
Even though 3D printing service providers can deliver your perfect part, they are not the solution for everything. The following list sums up the limitations of using an online platform.
Batch Processing
Service providers such as Shapeways that focus on consumer-level 3D printing may reject your order in case it comprises a large batch of identical objects. Items not meant for end-use such as mechanical or replacement parts will increase the chance of rejection. A better bet is to request a quote from a smaller service provider targeted at professional 3D printing, or commission a nearby 3D printing farm.
Part Repair
Preparing files for 3D printing can be a tedious labor, which is the reason that some companies have dedicated personnel to do these tasks. Unfortunately, if your STL file contains errors that render it non-3D printable, or does not meet the specifications set out in the service provider's design guide pertaining to thickness, clearances, detail levels, and other features, it will be your own responsibility to repair the part. Some online service providers empower their customers with simple part repair tools, though they may alter the geometry of your part to an unacceptable degree.
Meeting Regulations
Whereas some materials, such as the PA-12 nylon used in SLS 3D printing, are evaluated to be safe for prolonged contact with humans or food items, that does not mean that your part will automatically meet the regulations as well. Its geometry, for one, also determines its proneness for bacterial buildups plus the inherently porous surface quality makes it unhygienic in the long term. Also the dyes and spray paints that service providers use are not FDA-approved and your prints will leak out these substances over time. Applying a food-safe coating such as an epoxy layer will be your own responsibility.
Waterproofing
Parts that consist of fused polymer filament or powder are not inherently waterproof, dustproof, or airtight. Also in this case, a final layer of epoxy finishing will be yours to apply.
True Freedom of Creation
You have learned about the crazy possibilities of 3D printing and went all-out designing a piece of jewelry including multiple pieces that interlock. Then you find out that the material you were intending to use needs to be cast from a 3D printed mother model, instead of 3D printed directly, which eliminates the possibility for interlocking parts and leaves behind sprue marks in undesired locations.
Similarly, some walls may need different thicknesses in different areas and large nylon parts requiring precise tolerances may need warping corrections. Always thoroughly research the design guides for specific materials and printing processes before starting to even design the part.
Professional 3D Printing Service Providers

Sculpteo
France's go-to 3D printing cloud engine company was acquired by BASF and has an extra production facility in San Francisco where order pick-ups are possible. They now also do laser cutting and engraving in addition to 3D printing.
Materials
Sculpteo's sintered nylon also comes in an aluminum and glass-filled version for a small additional fee. It can be dyed in blue, yellow, green, red, orange, and black. Sculpteo also offers a proprietary smoothing process for white nylon and up to 140 x 250 x 90 mm. Its physiochemical reaction creates a surface look akin to a finished injection-molded part.
As for metals, Sculpteo offers smooth casted parts in bronze, brass, and silver, and powder-sintered parts in aluminum, titanium, and stainless steel. Their low-cost version of steel also can be plated in black, bronze, or gold. Note that gold-plated steel retains a rough surface texture as opposed to gold-plated brass, which attains a smooth surface quality.
Sculpteo also offers 3D printed resin with unmet resolution. Their CLIP process makes a continuously grown part of either rigid, high-temperature (CE), elastic (EPU), or flexible polyurethane (FPU) and with maximum build volumes of respectively 180 x 110 x 290, 141 x 79 x 330, 180 x 110 x 100, and 189 x 118 x 326 mm.
PEBA 2301 (PolyEther Block Amide) is a high-performance thermoplastic elastomer created from raw powder stock. It is great for functional prototypes and finished products such as hand braces, insoles, grippers, handles, and seals. The surface of PEBA 2301 is similar to rubber and can resist stress, impact, and fatigue.
File types: STL and OBJ are preferred, also accepted are Rhino, Catia, Google Earth (.KMZ), OpenSCAD, Quake (.MD2/.MD3), SketchUp, and SolidWorks files plus the file extensions, .3DS (3D Studio), 3MF, .AC3D, ASE, .COB, .DAE, .DXF4 (AutoCAD), .IAM / .IPT (Autodesk Inventor), .JT, .IGES, .LWO, .OFF, .PLY, .PRC, .PRT, .Q3O, .RAR, .SAT, .STEP, .TGZ, .U3D, .VRML, .X_T, and .ZIP.
Upload Limit: 50 MB or 1 million polygons.
Pricing Model: Prices at Sculpteo are calculated based on multiple factors which vary for each material. There are volume discounts over five pieces. If your piece count is over twenty, Sculpteo offers a service that optimizes build volume in order to reduce cost.
Shipping: Global. Fees are higher than at most other services. The UK, Switzerland, EU-countries, USA, and Canada come with lower fees. Shipping to other countries is €25 or higher.
Website: Visit www.sculpteo.com for instant quotes or to access the notable '   State of 3D Printing' annual survey report.

Shapeways
Founded in the Netherlands and rapidly grown out to be one of the world's largest 3D printing companies, they are now headquartered near the Empire State Building in Manhattan, New York City with production facilities in Long Island City, Queens focusing on metals, and Eindhoven, The Netherlands for other materials. Besides providing production capacity, it is possible to hire designers or offer services on the Shapeways community forums. Designers can set up an on-site web store for their models, including advanced customization functionalities such as sizings and embossed texts. Alternatively it is possible to integrate the Shapeways web shop with the well-known sales platform Etsy.
Materials
The standard strong and flexible nylon can be machine-polished and dyed in black, pink, red, orange, yellow, green, blue, and purple. However these finishes do drastically reduce the maximum build volume. Shapeways offers great value-for-money when it comes to all things aluminum and steel. They are among the very few providers of 3D prints in platinum, antiqued silver, white gold, and rigid polyurethanes. They offer amazing full-color technologies as well: the economical full-colored sandstone requires higher wall thicknesses because it results in more fragile prints. Multi-Color Polyjet models are far superior in terms of resolution and color depth. It also allows variations in transparency across your piece.
File Types: STL, OBJ, X3D, DAE, and VRML97/2 (WRL).
Upload Limit: 64 MB or 1 million polygons.
Shipping: Global with the exception of several islands, Cuba, North Korea, Equatorial Guinea, Myanmar, Russia, Turkmenistan as well as several countries in Africa and the Middle East.
Pricing Model: Prices are determined by a confidential algorithm that includes the following parameters: material volume, machine space, number of parts, labor costs, bounding box volume, and support material volume.
Website: www.shapeways.com

3D Hubs
Once a peer-to-peer 3D printing connectivity startup, Netherlands-based 3D Hubs now operates based on a distributed manufacturing approach; they connect customers to a select group of companies that will realize projects using a variety of fabrication technologies: sheet metal, CNC machining, 3D printing, or injection molding.
Materials
3DHubs offers different types of nylon such as PA-11 which is three times as flexible as the regular PA-12. Glass-filled nylons add up to 80% tensile strength to a part. For a low-cost yet high-strength option, choose Markforged Onyx, a nylon-carbon fiber composite.
High-detail parts can be made using MultiJet Fusion (MJF) technology. By implementing a wall thickness over 4 mm, parts can be made watertight up to 20 bar. They can also be metal-plated in nickel, copper, or gold.
As for PLA, 3DHubs holds an array of seven color choices plus composite filaments with the appearance of metal or wood. Unique to their service is that the customer can select a part's infill and layer height in order to tweak the print for optimal performance. For a slightly better performance or semi-transparent appearance, opt for PET-G.
High-performance plastics at 3DHubs are production-grade ABS, glass-reinforced or high-temperature resin, ASA for outdoor applications, the flame-retardant Ultem 9085, and the stronger but twice as costly Ultem 1010.
Accepted File Types: STL, OBJ, STEP, IGES, SLDPRT, 3DM, IPT, SAT, X_T.
Shipping: Globally yet with the exception of 110 countries/territories, many in Africa, South America, the Middle East, the Caribbean, numerous islands, Armenia, Nepal, Mongolia, North Korea, and Russia.
Website: Visit www.3dhubs.com for an instant quote on your part, to access detailed design and engineering guides, or to discover in-depth articles about the world of 3D printing.

3D Systems On Demand
Based in South Carolina, 3D Systems was co-founded by the inventor of stereolithography Chuck Hull and has since grown out to be one of the largest global players in the 3D printing marketplace.
Materials
3D Systems chooses for a limited set of materials that will fulfill most 3D printing needs. SLA prints in white, grey, or clear resin are offered at great value for high-detail visual models. SLS models, either in pure, glass-filled or fiber-reinforced nylon are great for early-stage functional prototypes. The company also offers full-color sandstone and several metals: stainless and the stronger maraging steel, Inconel 625 and the twice-as-strong 718 superalloy, aluminum, and titanium. Quotes for those are available on request.
Pricing Model: SLA parts are quoted based on both part and bounding box volume, while SLS parts are quoted purely by model volume in cm3.
File types: STL, OBJ, PLY, SLDPRT, CATPART, PRT, IGS, IGES, STP, STEP, X_T, X_B, SAT, WRL.
Shipping: Global.
Website: Visit https://ondemand.3dsystems.com for instant quotes on SLA and SLS parts.

Autotiv
Autotiv is an efficient USA-based manufacturing service that offers CNC machining, injection molding, urethane casting, and sheet metal fabrication next to their core 3D printing business.
Materials
SLS and MJF Nylon, PLA in 7 colors, standard, durable, biocompatible and PC-like SLA resins, as well as Polyjet rigid and rubber-like materials can be quoted instantly online.
More specialized materials such as glass-filled nylon, flexible materials in 70A TPU or 94A TPE, ASA, PEKK, PC-blends, ceramic-like and flexible resins, PPSF, Ultem PEI, aluminum, Inconel, stainless steel and titanium require a manual RFQ.
A wide range of finishing options is available such as chromed, copper-plated, hydrographic or pad prints, soft touch, smoothing, and watertight coatings are available. These do require a manual quotation process.
File types: STL.
Shipping: USA.
Website: https://make.autotiv.com

SD3D
California and Texas-based SD3D has developed an automated 3D printing service with a convenient online tool that lets customers set properties such as infill and detail level in order to get the highest cost-benefit for their purpose. Levels of detail vary from draft quality at 0.4 mm layer height to several microns for ultra-precise parts. In addition, Optimatter is a free tool to optimize print quality and compare different materials. Besides 3D printing, SD3D has in-house injection molding capabilities. Casting is possible in silicone, resin, and urethane for which instant quotes can be generated.
Materials
A vast array of FDM polymers is available, including PLA in ten colors, PP, PEI, ASA, FDA-approved nylon-680, carbon-filled nylon, ABS, nanotube-reinforced PETG, Delrin (POM), T-Glase clear PET, and the flexible choices PCTPE, Filaflex, Semiflex, and Ninjaflex.
File types:  STL, OBJ, 3DS, DAE, X, PLY, GLTF, GLB, GLTF2, ASSBIN, ASSXML, X3D, 3MF.
Shipping: Global.
Website: https://quote.sd3d.com/en/Order3DPrint

FATHOM
California-based FATHOM studio offers an ecosystem of digital manufacturing services that includes but is not limited to 3D printing and additive manufacturing, urethane casting, CNC machining, tooling, injection molding, engineering and design support, model finishing, assembly, and on-site managed equipment services.
Materials
Fathom offers standard plastics ABS, ASA, PC and nylon (SLS and FDM), as well as advanced polymers such as Ultem, carbon-fiber filled nylon, and PC/ABS blend. Advanced materials as well as SLA resins and PP-like material require manual quoting.
Their PolyJet materials include white, black, clear, ABS-like, and flexible. Parts in multiple shades of grey are possible as well.
File Types: STL, 3DM, 3DS, MODEL, EXP, DLV, DLV3, CATPART, IGES, IGS, SLD, SLDPRT, STEP, STP, X_T, PRT, PLY, ZCP, VDA, WRL, VRML, SKP, SAT, JT, DXF, FBX, DAE, ZPR, and OBJ files.
Upload Limit: 100 MB.
Shipping: US-only.
Website: Visit https://smartquote.studiofathom.com for an instant quote.

HK3DPrint
Hong-Kong's go-to 3D print shop focuses mainly on architecture and industrial design projects.
Materials
SLS nylon in eight colors and with a maximum build volume of 190 x 240 x 300 mm, as well as Full-Color Sandstone are available using the online quoting process. ABS-M30, polycarbonate, and high-resolution models require an offline request for quotation.
File types: .STL.
Pricing Model: Bounding-box-only, which adds great value for nested parts.
Shipping: 8-day shipping worldwide.
Website: http://www.hk3dprint.com.hk/en/other/Online-Quotation

i.Materialise
Belgium's best-known 3D printing service provider offers competitive prices for a vast array of materials. In addition to 3D printing, they do vacuum casting for small series up to ten copies in fifteen days, with Rubber/ABS/PE/PP-like polyurethanes and a maximum size of 1900 x 900 x 750 mm.
Materials
i.Materialise provides great value when ordering sintered nylons, their rubber-like material Ultrasint TPU Shore 90 A, cast copper or bronze, or parts in standard resin. Nylon can be dyed in specific colors such as Bordeaux red and Petrol blue. Resins come in transparent yellow, red, green, blue or grey. But besides these materials, i.Materialise offers harder-to-come-by ones such as antiqued or satin silver, brown or black-plated steel, red and white gold, as well as polypropylene (PP) which is perfect for semi-rigid applications such as snap-fits and living hinges.
Materialise OnSite, a sister service targeted exclusively at the professional market, has additional materials in stock such as glass-filled nylon, soft-touch coatings, and stereolithography printing up to 2000 x 700 x 788 mm with special resins such as epoxy, PP-like, and ABS-like. For an added fee they have a NextDay service for standard resins. Ultem 9085 (a PEI polymer) is strong, lightweight, and flame-retardant and has a whopping maximum size of 914 x 610 x 914 mm. They also offer additional flexible materials from the Polyjet machine with hardnesses ranging from 40A to 95A, maximum dimensions of 490 x 390 x 200 mm, and only a three-day lead time.
File types: 3MF, STL, OBJ, WRL, SKP, DAE, 3DS, IGES, 3DM, FBX, PLY, Magics, MGX, X3D, STEP, PRT, and MATPART. It is possible to email other file types for an offline quote as well.
Upload Limit: 100 MB.
Pricing Model: Part cost calculation differs per material and is based on multiple factors: a fixed startup fee, model volume, the model's bounding box, print orientation to determine the required support material, model surface area for ABS and aluminum, and there are quantity discounts. Pricing for cast metals is based on part volume only.
Shipping: Global, with a few exceptions such as several islands, Iran, Iraq, Russia, Sudan, Syria, China, and North Korea.
Website: Visit i.materialise.com for instant quoting & ordering, design guides, the online community or to access a pool of professional designers to help you with your projects.

Jawstec
Jawstec prints cost-effective parts in sintered nylon, optionally glass-filled, smoothened, and/or dyed in one of eight colors, with a maximum bounding box of 340 x 340 x 600 mm. Then there is carbon-reinforced PEKK, one of the highest performing polymers in the world, but it comes at a cost.
It is also possible to obtain manual quotes on 3D printed solutions in flexible TPU, several grades of aluminum, Inconel, titanium, stainless steel, cobalt-chrome, and Monel, a nickel-copper alloy with a rustic appearance.
File Formats: STL, OBJ, STEP.
Upload Limit: 200 MB.
Shipping: 30 countries including USA, Canada, Mexico, Australia, Israel, Japan, Kuwait, New Zealand, Saudi Arabia, South Korea, United Arab Emirates, UK, and most EU countries.
Website: www.jawstec.com and www.i3dmfg.com for quotes on metal parts.

Kraftwurx
This on-demand manufacturing corporation is based in Houston, Texas and utilizes facilities in many different states and cities in order to enable production to be as localized as possible. They also offer sellers to easily integrate their 3D printable content into a web store for direct ordering in over 85 different materials.
Materials
Kraftwurx is one of the few providers offering kiln-fired and glazed ceramic models. They are food-safe and come with very affordable rates. Glazes are possible in aqua blue, black, green, tangerine, oyster blue, yellow, turquoise, and satin black. The maximum build volume is 400mm for all three X, Y, and Z dimensions of the object combined.
For full-color printing, Kraftwurx opts for MCor, a Selective Deposition Lamination (SDL) technology that stacks ordinary A4 paper and glue-bonds them to form a three-dimensional model. Each sheet is printed before stacking to create vibrant full-color paper models with wood-like properties. Other options for full-color printing with Kraftwurx are full-color sandstone and multi-color polyjet resin models.
Kraftwurx also offers Glow-in-the-Dark ABS, polycarbonate, glass-infused nylon, palladium, platinum, ivory clear flexible resin, water clear engineering-grade resin, amber burnout resin for jewelry-making and ultra-high-detail resins for mold making.
File Formats: 3DM (Rhino), IGES, STEP, Solidworks, FBX, LWO, STL, OBJ, PLY, SLC, VRML/WRL.
Upload Limit: 200 MB
Pricing Model: A combination of a startup fee and price per cm3 model volume.
Shipping: Global except for US-embargoed countries.
Website: www.kraftwurx.com

Protolabs
A hybrid manufacturing service with injection molding, LSR silicone molding, overmolding, sheet metal fabrication, CNC milling and turning available besides 3D printing, UK-based Protolabs has several production facilities spanning the globe.
Materials
Biocompatible silicone, micro-resolution resin printing, and high-performance metals. These include biocompatible cobalt-chrome, and titanium as well as Inconel 718, a corrosion-resistant, high-strength superalloy with good weldability and ideal for extreme temperatures.
File types: .STL
Shipping: North America, Europe, and Japan.
Website: Visit www.protolabs.com for an instant quote on your part or to discover detailed design guides and trend reports.

Stratasys Direct
One of the leading manufacturers of industrial 3D printers, Stratasys, offers a high-quality 3D printing service sporting a vast array of high-performance materials.
Materials
Fused Deposition Modeling in ASA, PEI, PEKK, ABS, PC, PC blends, and PPSF. Some of these come in as much as ten different colors.
Selective Laser Sintering in nylon, optionally glass, carbon, or aluminum-filled, the tougher Nylon 11 EX, or flexible TPU. Resin prints are offered through stereolithography in clear, white, or transparent yellow colors.
High-detail Polyjet prints are provided in standard material in one of seven colors, as a multi-color print, or in rubber-like material of varying hardnesses.
Sintered metals such as stainless steel, aluminum, nickel, titanium, cobalt-chrome, and copper, as well as urethane casting and CNC machining services, require a manual quoting process.
File Formats: STL, IGS, IGES, JT, SAT, STP, STEP, SLDPRT, PRT, CATPART, DXF, AMF, IPT, WRL, OBJ, X_T, X_B, ZIP.
Upload Limit: 1 GB.
Shipping: Global.
Website: Direct quotes through https://quotes.stratasysdirect.com

WeNext
This Shenzhen-based internet manufacturing platform was founded in 2014 and has grown out to be the largest in the Asia-Pacific region with over 130.000 customers. With their competitive international 7-day delivery the company is now targeting the worldwide market. It poses as a cost-effective alternative to some of the perhaps better-known services mentioned in this article. Other services in stock are vacuum casting, metal CNC processing, mold-making, and injection molding.
Materials
SLS and MJF nylon, optionally glass-reinforced, and transparent and high-toughness resins,
File types:  STL, STEP.
Upload Limit: 64 MB.
Shipping: Serving approximately fifty countries worldwide, including China, Japan, Korea, Malaysia, Northern America, Iran, Brazil, Argentina, Israel, Russia, New Zealand, Saudi Arabia, South Africa, and most of Europe. Take into account a shipping fee of over $20.
Website: https://www.wenext.hk/print#redirect

Fictiv
Like 3DHubs, Fictiv works with a distributed manufacturing network. Over 200 partners, based in China and the US, serve customers with CNC machining, 3D printing, injection molding, and urethane casting possibilities. The advantage is that your project will be picked up by the most suitable supplier under confidentiality agreement when desired, while guaranteeing ISO-9001 quality certification.
Materials
Fictiv offers the essential polymers for the most common 3D printing processes. Among the possibilities are clear, glass-filled, and rubber-like materials. PLA comes in nine different colors, there are five color choices for ABS, and the alternative PET-G comes in white, black, or neutral.
File types: STL, 3DS, DAE, OBJ, OFF, PLY, V3D, PTS, TRI, ACS, X3D, WRL.
Shipping: US-only, for some cases shipping to Canada and China is possible.
Website: Visit www.fictiv.com for an instant quote on your part or to access detailed design guides.
Case Study: 3D Printing Services Compared
Let's now try which online service to best utilize for 3D printing a small model. Our low-poly frog model is 80 mm in length and hollowed out to a wall thickness of 1 mm. For materials that require higher thicknesses, such as steel, sandstone, and ceramic, we have used a model with 3 mm wall thickness. Note that for services with a pricing based solely on bounding box, the wall thickness is irrelevant to the price.
For other services that use a formulaic approach to pricing, different wall and object sizing will impact the price differently. For the sake of simplicity, we are comparing just one average-sized model in the most common 3D printing materials offered by online service providers.
NOTE #1: Not all vendors publish their lead times because these are subject to change. Also several companies keep proprietary which systems they are manufacturing with and therefore customers do not know the maximum build volume beforehand. In the quoting process it will become apparent if and when the part can be delivered.
NOTE #2: FDM, SLS, and SLA printing processes all require a significant amount of manual labor. Because these processes are currently almost equally popular among 3D printing customers, vendors can compete by lowering the price for one process while driving up the price for the others. That explains the varying pricing strategies seen in below tables. Higher prices are also charged by companies that target the professional rather than the mainstream audience, and offer more expertise in the process. For processes such as metal casting and in some cases DMLS/SLM, vendors sometimes partner with third-party companies which also explains the price differences there. Take into account that in some circumstances, such as currently the COVID-19 outbreak, operations supplied by these third parties can be shut down.
Nylon Prints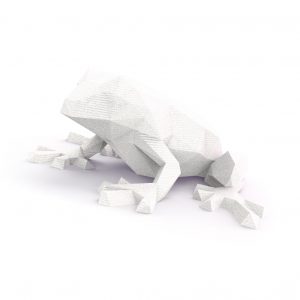 | wdt_ID | Nylon | Process | Price (USD) | Delivery Time (days) | Max. Build Volume (mm) |
| --- | --- | --- | --- | --- | --- |
Rubber Like Prints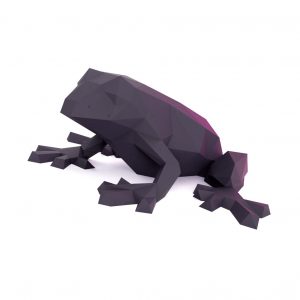 | wdt_ID | Service Providers | Process | Price (USD) | Delivery Time (days) | Max. Build Volume (mm) |
| --- | --- | --- | --- | --- | --- |
Generic Resin Prints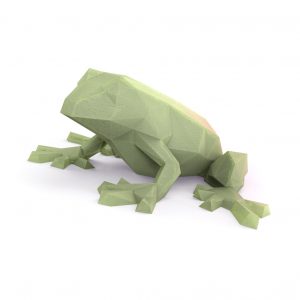 | wdt_ID | Service Providers | Process | Price (USD) | Delivery Time (days) | Max. Build Volume (mm) |
| --- | --- | --- | --- | --- | --- |
Transparent Resin Prints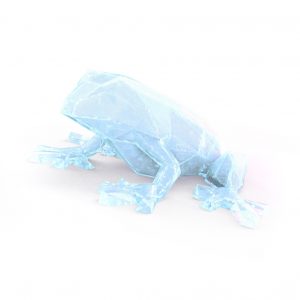 | wdt_ID | Transparent Resin | Process | Price (USD) | Delivery Time (days) | Max. Build Volume (mm) |
| --- | --- | --- | --- | --- | --- |
PLA Prints
| wdt_ID | PLA | Process | Price (USD) | Delivery Time (days) | Max. Build Volume (mm) |
| --- | --- | --- | --- | --- | --- |
PP(-Like) Prints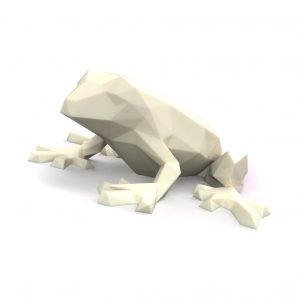 | wdt_ID | PP(-like) | Process | Price (USD) | Delivery Time (days) | Max. Build Volume (mm) |
| --- | --- | --- | --- | --- | --- |
Ultem (PEI)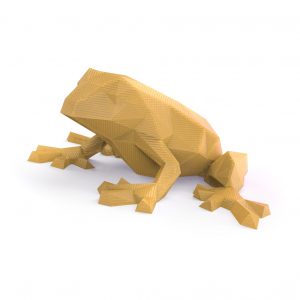 | wdt_ID | Ultem (PEI) | Process | Price (USD) | Delivery Time (days) | Max. Build Volume (mm) |
| --- | --- | --- | --- | --- | --- |
Full Color (Low Res) Prints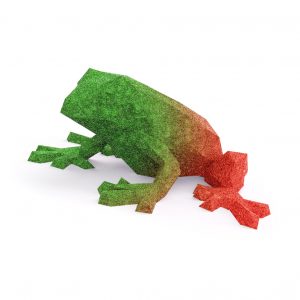 | wdt_ID | Full-Color Lo-res | Process | Price (USD) | Delivery Time (days) | Max. Build Volume (mm) |
| --- | --- | --- | --- | --- | --- |
Full Color (High Res) Prints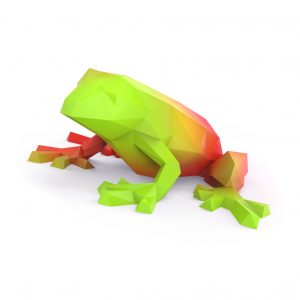 | wdt_ID | Full-Color Hi-res | Process | Price (USD) | Delivery Time (days) | Max. Build Volume (mm) |
| --- | --- | --- | --- | --- | --- |
Ceramic Prints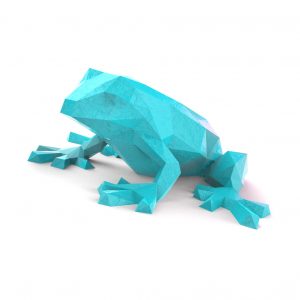 | wdt_ID | Ceramic | Process | Price (USD) | Delivery Time (days) | Max. Build Volume (mm) |
| --- | --- | --- | --- | --- | --- |
Steel Prints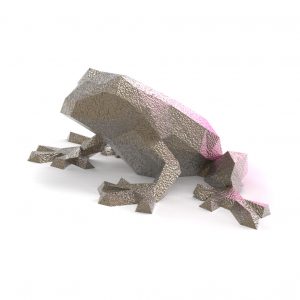 | wdt_ID | Steel | Process | Price (USD) | Delivery Time (days) | Max. Build Volume (mm) |
| --- | --- | --- | --- | --- | --- |
Aluminum Prints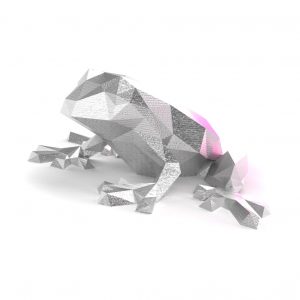 | wdt_ID | Aluminum | Process | Price (USD) | Delivery Time (days) | Max. Build Volume (mm) |
| --- | --- | --- | --- | --- | --- |
Titanium Prints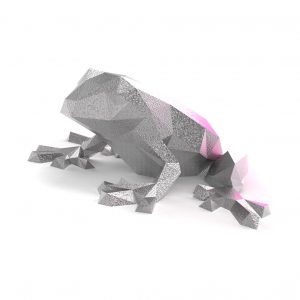 | wdt_ID | Titanium | Process | Price (USD) | Delivery Time (days) | Max. Build Volume (mm) |
| --- | --- | --- | --- | --- | --- |
Inconel Prints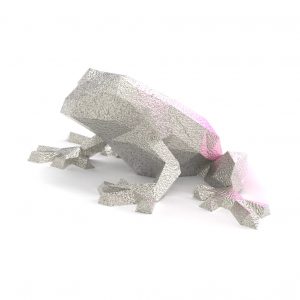 | wdt_ID | Inconel | Process | Price (USD) | Delivery Time (days) | Max. Build Volume (mm) |
| --- | --- | --- | --- | --- | --- |
18k Gold Prints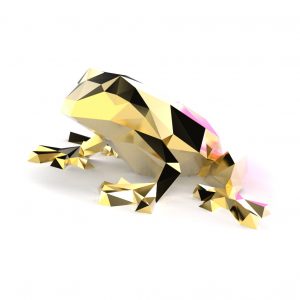 | wdt_ID | Service Providers | Process | Price (USD) | Delivery Time (days) | Max. Build Volume (mm) |
| --- | --- | --- | --- | --- | --- |
Silver Prints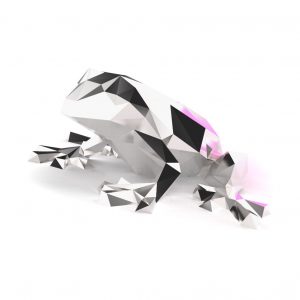 | wdt_ID | Service Providers | Process | Price (USD) | Delivery Time (days) | Max. Build Volume (mm) |
| --- | --- | --- | --- | --- | --- |
Gold Plated Prints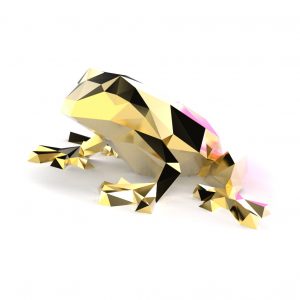 | wdt_ID | Gold-Plated | Process | Price (USD) | Delivery Time (days) | Max. Build Volume (mm) |
| --- | --- | --- | --- | --- | --- |
Copper Prints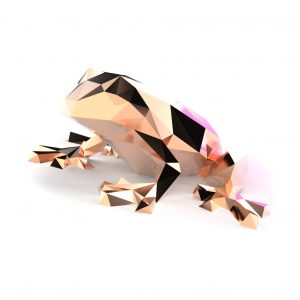 | wdt_ID | Providers | Process | Price (USD) | Delivery Time (days) | Max. Build Volume (mm) |
| --- | --- | --- | --- | --- | --- |
P2P 3d Printing Service Providers
Peer-to-Peer (P2P) 3D printing service providers take full advantage of the distributed manufacturing concept and connect customers to companies or individuals who make their 3D printers available for public use. The benefits are increased choice of materials and machines, short lines of communication and shipping, as well as reduced prices.
However, since the entire process of production and quality control are externalized there is less unified control over part quality. It is not uncommon that a part does not meet mechanical or visual expectations in terms of strength, accuracy, color, or transparency.
It is often unknown which raw materials hubs use, which can impact aspects like weather-resistance, flexibility, and durability. All hubs do need to go through a short process of quality verification in order to get enlisted and some platforms require their hubs to destroy all files after production or automatically watermark print files for additional security.
3DExperience Marketplace
The 3DExperience Make Marketplace provides on-demand additive manufacturing and is operated by the French CAD software company Dassault Systèmes.
Customers can upload files, choose from a wide variety of industrial-grade materials, as well as a global network of manufacturers, obtain an instant quote and have them printed.
With over two hundred service hubs and more than 13.000 manufacturing machines, 3DExperience Make Marketplace offers not only 3D printing but also services such as CNC machining, injection molding, laser cutting, and sheet metal forming.
3DExperience also provides an online 3D-component catalog with millions of qualified components to choose from. This service is integrated within the Solidworks and CATIA CAD environments, allowing designers and engineers to access manufacturers directly within the program, and streamlining the design-to-part workflow.
Materials
The 3DExperience network offers an unfathomable amount of polymers besides the standard PLA, ABS, sintered nylon, and PETG. There is copolyester (TPC), PC, PVA, rigid RPU, flexible TPU, UMA, PS, HIPS, PP, PEKK, PAEK, PEEK, ASA, and PEI, most of them provided at good rates.
A plethora of over 70 resins are on offer, including castable wax and PCL, a hand-malleable biocompatible polymer excellent for orthotics and prosthetics. Then there are high-temperature, water-clear, flexible, elastic, cyanate ester (CE), PP-like, dental, and epoxy resins.
Their composites family includes aluminum, carbon, or glass-reinforced nylon, gypsum, Kevlar, copper, nickel, and wood-filled PLA.
Powder-fused metals on offer are titanium, stainless steel, aluminum, silver, nickel, gold, zinc, cobalt, and cast iron.
Note that not all abovementioned materials are eligible for direct quoting.
File Types: stl, obj, stp, step, 3dxml, catpart, sldprt, igs, iges, dxf, dwg.
Shipping: Worldwide.
Website: Instant quotes through https://make.3dexperience.3ds.com/print/model
Craftcloud
Craftcloud is not so much a P2P-system as it is a comparison tool much like Booking.com is for the hotel industry. It searches for the most affordable and localized manufacturing partner from a select group of enlisted companies that can ensure professional quality requirements.
Materials
PLA, ABS, PP, PC, ASA, Nylon (MJF/SLS), glass-filled nylon, standard, transparent, hi-temp, durable, high-detail, elastic, and carbon resin, PEEK, PETG, flexible TPU (SLS), wood-filled, ULTEM, steel, aluminum, alumide, brass, plated metal, copper, silver, titanium, platinum, wax.
File Types: 35 formats including STL, OBJ, STEP, 3DXML, CATIA, SolidWorks, IGES, DXF, DWG.
Shipping: Worldwide.
Website: Direct quotes through https://app.craftcloud3d.com


Freelabster
Freelabster has a network of over 3,500 3D printer owners, making their service a little different. If you have a 3D-file you need to be printed rapidly, Freelabster is perfect. Most products ship within 48 hours and arrive quickly because you choose a printer closest to your spot. A team of professionals is on stand-by, ready to assist with 3D modeling or consult you on your projects.
Materials
All commercially available 3D printing materials are listed somewhere within the Freelabster network. A standard option you don't see very often is conductive plastic.
File types: STL or zipped STL only.
Pricing Model: Pricing is based on model volume. Volume discounts are as high as 5% for just two prints and reach up to 20% for a batch of fifty or more.
Shipping: Global.
Website: www.freelabster.com
Makexyz      
Makexyz is another peer-to-peer service that connects customers to one of over eight thousand local printers. The site has a little extra in that it also offers instant pricing, ensures your project's feasibility, and offers free shipping. They achieve this by having an enormous printing network and choosing someone who is closest to your town to print your 3D file.
Materials: Generic plastics offered by Makexyz are PLA and ABS in 15 colors, nylon, flexible TPU, and PETG. Resins include clear, flexible, burnout wax and high-temp resin. Sintered materials on offer are nylon, glass-filled nylon, high-temp composite, and rubber-like 70 Shore A TPU or 94 Shore A TPE. Polyjet models are suitable for high-fidelity late-stage prototypes and can be printed in a range of durometers as well as in transparent material. Next to the standard offers it is possible for customers to contact the hubs directly and explore other options such as wood-plastic composite, dual extrusion prints, HIPS, biomedical-grade PEKK plastic, bronze, full-color prints in sandstone or MCor paper stacking technology, ceramic, high-detail polyjet, and in the future even chocolate.
File Types: STL, OBJ, ZIP, STEP, IGES, 3DS, and WRL.
Pricing Model: Determined by bounding box dimensions for FDM prints, per model volume (cm3) for SLA prints, and formulaic pricing for SLS and Polyjet prints where model volume is less of a factor.
Shipping: The vast majority of 3D printing nodes are based in the US or Canada. However shipping is possible to over 85 other countries including most EU-countries, the UK, Eastern Europe, Russia, Israel, Malta, the Philippines, Malaysia, Thailand, Turkey, Tunisia, Taiwan, China, Singapore, India, Sri Lanka, Japan, Cambodia, Brazil, Australia, New Zealand, Samoa, and South Africa.
Website: www.makexyz.com
Treatstock
Treatstock is a Delaware-based smart e-commerce platform to connect customers all around the globe to local 3D printing hubs. Besides 3D printing they also hold capacities for 3D scanning, 3D design, CNC machining, injection molding, laser cutting, and electronics manufacturing.
Materials
The collective of Treatstock hubs offers common plastics such as PLA, ABS, PETG, polycarbonate and extruded nylon. Engineering-grade composite plastics and sintered nylon are also possible, as are high-detail resins, flexible TPU, and wood-filled PLA.
File Types: STL, PLY, OBJ, or 3MF.
Pricing Model: Every order has a startup-fee plus a price per cm3 model volume.
Shipping: Shipping is truly global: even if you live on Antarctica you can be supplied with 3D prints from Treatstock.
Website: Visit www.treatstock.com for instant quotes or use the corresponding Facebook app.

Other Service Providers
These providers are noteworthy because they have unique selling points in terms of offered materials or geographic regions addressed. However, because they use a manual quoting system they have been excluded from the comparisons drawn in this article.
3ERP
With well-over a decade of experience in the rapid prototyping industry and ISO 9001:2015 certification, China's 3ERP is an excellent low-volume production partner for either additive manufacturing, CNC machining, die casting, urethane casting, injection molding, sheet metal, or aluminum extrusion projects. Complying with legally binding non-disclosure agreements and attaining Western-style service, 3ERP guarantees confidentiality and professional quality control.
Materials
3ERP offers several low-cost prototyping plastics: PLA, ABS, PETG, nylon, flexible TPE/TPU, and PC. They also have high-resolution resins with different mechanical properties. Their in-house sintered materials are nylon, aluminum-filled nylon, and elastic TPU. Employing the Selective Laser Melting (SLM) process, 3ERP can also manufacture parts with unlimited geometry such as lattice structures in titanium alloys, aluminum alloys, stainless steel, cobalt-chrome, nickel, gold, silver, and platinum.
File Types: STEP, IGES.
Shipping: Global delivery in as little as ten days.
Website: Request manual quotes through www.3erp.com
Anjali3D
One of India's largest 3D printing suppliers, Anjali3D offers PLA and ABS up to 1,500 mm cubed format, resin, nylon, DMLS metals such as aluminum, titanium and mild steel, CNC machining, and injection molding.
File Types: STL, STEP.
Shipping: Global.
Website: Visit www.anjali3d.com for manual quotes.
FacFox

A complete manufacturing fulfillment center based in China, FacFox has an immense amount of 3D printing materials on offer. Next to 3D printing, they afford CNC machining, urethane casting, laser, plasma, and waterjet cutting, injection and metal injection molding, overmolding, blow molding, rotational molding, metal casting, sheet fabrication, 3D scanning, twinsheet, and thermoforming services.
Materials
In terms of 3D printed high-resolution resins, there is nothing that FacFox won't do. Waterclear resins, high-temp, microscopic-detail, flexible, engineering-grade, biocompatible, burnout resins, they have it all. For generic purposes there are different types of nylon including glass-filled, ABS, PLA, and PETG.
As for high-performance polymers there are PC-ABS, PC-ISO, PPSF, Ultem PEI, PEEK, and ASA. ULTEM 1010 resin offers the highest tensile strength and highest chemical and thermal resistance of any FDM thermoplastic. PEEK (PolyEtherEtherKetone) has a high performance due to its exceptional mechanical, thermal and chemical resistance properties as well as bio-compatibility. PEKK has similar properties but with greater compression strength and is easier to print with. ASA is strong and UV-resistant, available in ten colors for rapid prototyping and production parts.
Facfox has three kinds of multi-color 3D printing processes on board: sandstone, MultiJet Fusion and Polyjet. The difference between the latter two is that MJF requires less labor in support material removal since it can be melted out, saving cost especially for high-volume batches.
Some of the laser-sintered metals on offer are Cobalt Chrome, different types of steel and Inconel alloy, aluminum, bronze, and titanium.
File Types: STL, STEP, OBJ, DWG, IGES, 3DM, PLY.

Shipping: Global.

Website: Visit www.facfox.com to upload parts and request a manual quote, as well as access their leviathan-like knowledgebase consisting of over 2,500 articles.
Think3D
The service provider with India's largest 3D printing facility, Think3D also offers 3D design, 3D scanning, CNC machining, injection molding, and vacuum casting manufacturing capabilities.
Materials
For early-stage prototyping and low-cost applications, Think3D provides 3D prints of up to a meter cubed in PLA, ABS, PETG, PC, nylon, wood-plastic composite, flexible material, HIPS, and PVA among others.
Stereolithography is possible with clear, grey, wax, and flexible resins up to a size of 650 x 650 x 450 mm. Selective Laser Sintering is provided in white, black, or 30% glass-filled nylon and up to a size of 650 x 330 x 560 mm. Multi-colored prints are created in sandstone powder using the ColorJet Printing process and are restricted to a size of 254 x 381 x 203 mm.
Laser sintered metals using the DMLS process are created in stainless or maraging steel, cobalt-chrome, aluminum, titanium, or nickel alloy with a size limit of 250 x 250 x 325 mm.
High-detail parts with graded functionality are made possible by PolyJet printing in white, PP-like or flexible material and up to a volume of 260 x 200 x 200 mm. Similar materials are also enabled by the MultiJet Printing (MJP) process up to a size of 294 x 211 x 144 mm. For a lower cost process, opt for MultiJet Fusion (MJF) which uses powder together with fusing and detailing agents to make for high-resolution parts. The maximum build volume for MJF stands at 256 x 340 x 360 mm.
File Types: STL archived in ZIP or RAR extensions.
Upload Limit: 100 MB.
Shipping: Global.
Website: Visit www.think3d.in for manual quotes.
Conclusion
It is evident that the dominance of certain platforms is not always based on quality as it is on marketing-efforts. Given that all of the above mentioned professional online services provide great quality models, we can draw several conclusions.
Plastics
Keeping in mind that we want to ship as locally as possible, also given that overseas shipping takes up more time and budget, we recommend ordering prints in standard nylon plastic from the most cost-effective supplier by far, WeNext, only for large models and not looking to meet strict delivery deadlines, or when based in the Asia-Pacific region. USA-based customers do best to order prints in nylon plastic from Jawstec, and in the EU, i.Materialise provides the best offer, even though Shapeways ships a few days faster.
Prints in standard PLA plastic are best ordered through 3D Hubs. For parts even larger than a meter in size, check out Treatstock for large-format printers.
For polypropylene, i.Materialise offers a fantastic solution with their laser-sintered PP in translucent white which nearly matches the properties of an injection-molded product. Customers based in Japan, the UK, Germany, and the US will find a more local supplier in Protolabs.
Prints in Ultem/PEI can best be ordered from Kraftwurx for US-based customers, while for Europe, 3DExperience is the best match. Stratasys offers parts at good value as well and is based in Turkey, Australia, the Emirates and Korea. For more localized solutions, try Craftcloud which links customers to suppliers that are otherwise not directly accessible.
Flexible Materials
Flexible materials serve several purposes. For simulating functional silicone rubber parts in a specific hardness, Polyjet is the way to go. Customers in Northern America, Europe, the Middle East, Australia and Asia need not look further than Stratasys since they have manufacturing facilities nearby. For more localized solutions check for Polyjet hubs on Makexyz.
Durable flexible parts, such as for fashion and prototypes needing to withstand repeated loads, are best made using laser-sintered TPU. i.Materialise is the clear winner for this material. The softer, more silicone-like yet durable Filaflex is the best material to use for footwear and currently only on offer at SD3D. For simple test prototypes, ordering an FDM print in flexPLA or Semiflex can easily be accomplished through Treatstock.
Resin Models
The most cost-effective suppliers for high-detail stereolithography prints are i.Materialise in Europe, WeNext in Asia, and 3DSystems for North-America. For transparent models, the same applies except that customers in the EU may find a healthy alternative in a Treatstock 3D printing hub. Since SLA is a more low-entry technology for home-operators to achieve high-quality prints than FDM, you can expect great parts from anyone owning a printer such as the Anycubic Photon or Elegoo Mars. For truly waterclear models, try Kraftwurx.
Full-Color
Powder-based full-color prints result in a lower resolution and more brittle parts but also come with much more affordable rates. Customers in Asia will find a good provider in HK3DPrint, whereas US-based buyers will do best to order from Kraftwurx. In Europe, Shapeways is the most cost-effective supplier and for a 25% extra fee also applies a reinforcing gloss-coat to your part. Sculpteo has similar pricings and works with a matte coating. For high-resolution multi-color prints created with the Polyjet process, i.Materialise is the end station.
Ceramic
Currently, Kraftwurx is one of the very few companies that still offers kiln-baked and glazed ceramics based on a CAD model as its digital twin. Their pricing is marvelous yet the limitation is that it works only for objects in a size that fits within your hand such as mugs, cups, small plates, and small sculptures.
Functional Metals
Steel prints are best ordered from ExOne for customers located in the USA. In Europe, Shapeways offers best value-for-money and Sculpteo offers high-resolution parts in 316L stainless steel.
For aluminum, Shapeways has a US-based manufacturing location and offers the best prices. For larger formats over 250 mm or faster shipping, try a quote from i.Materialise. The 3DExperience platform offers single-day delivery but it does drive the cost up by over a factor-two. Alternatively, scouting Craftcloud may sprout a better offer.
Titanium is best offered by 3DExperience, Sculpteo or Craftcloud. For Inconel superalloys, i.Materialise is one of the very few current suppliers to the mainstream marketplace.
Precious Metals
Kraftwurx offers the best prices in gold. For a slightly larger format use Shapeways. Note that your print's orientation may affect the price, so it is worthwhile to quote a part on multiple orientations. Also take into account that in case your file does not fully meet the specifications as indicated by your 3D printing service provider, which is often the case, their technical team may reject your model and offer solutions for improvement. The rigorousness of these teams varies per company, since some will only give your model a pass when it meets the specs for the full one hundred per cent. It ensures quality but may delay delivery by more than a week in some cases. While you just might be willing to accept that one chipped corner or tarnished spot on the back. It is useful advice to select a provider before designing and exporting your part, to make sure it fully meets their specifications. These can differ per supplier in aspects such as wall thicknesses, clearances, and details, even for the same material created using the same machine.
Kraftwurx also excels in the production of silver models, however for larger prints, faster delivery, or specific finishes, use i.Materialise instead.
Gold-plated parts are a great alternative to cast gold for non-wear parts since their appearance is identical. i.Materialise offers the best value here, as it does for other platings such as rhodium, chrome or black platings. Kraftwurx offers additional platings such as iron, pewter, copper, and nickel. For larger prints with a golden yet rough surface aesthetic, try gold-plated steel from Sculpteo which can be made up to a size of 178 mm cubed.
Cast copper and bronze are best on offer at i.Materialise. For an advanced functional DMLS solution, it is possible to obtain a direct quote from Protolabs. Or try Kraftwurx for a unique copper look in plated steel.
With this article we hope to have made a point in stating that 3D printing at home is hardly ever the best solution for your purposes. Unless you are a developer, engineer or designer and require 3D prints on a nearly daily basis, it is much wiser practice to delegate your 3D printing needs to a local 3D printing hub, a nearby Fablab, or, in case those are unavailable, an online 3D printing service.
We have set out the most-used 3D printing platforms with manufacturing facilities in all corners of the globe in order to best fulfill your needs in materials ranging from all-purpose PLA plastic to high-end metal alloys. May our comparison guide serve you well in selecting your preferred supplier for your future 3D printing ventures!
learn more about 3d printing?
sign up to our mailing list