Have you ever wished that the things you drew could come to life? What if you could use an instrument that would allow you to make your artwork seem in 3D? Do you think it sounds like something out of a dream?
A 3D pen is essentially a larger version of a normal pen, except that it uses plastic filament instead of ink or lead to creating the object. Instead, it's a portable 3D printer that you can take with you wherever. Because you can sketch three-dimensional objects out of thin air with this device, it gives off an almost magical vibe.
The process of purchasing one of these magic pens, however, is complicated by the sheer number of brands to pick from, and some of them are pretty pricey. Because 3D printing pens are so new, there isn't a lot of information available. So in this article, we will tell you all about 3D pens and also about the best ones available on the market. So, let's get to it.
What Does a 3D Pen Do?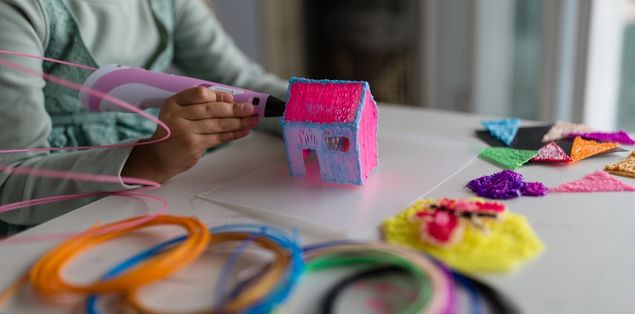 On paper or any other flat surface, you can use a 3D pen to design a raised graphic. What truly distinguishes a 3D pen is its capacity to "draw" in mid-air, allowing the user to instantly build 3D objects, which they can then pick up and hold in their hands.
With a 3D pen, you don't need a computer or software to make a model that comes from your imagination. Battery-powered or USB-powered 3D printing pens are the most common means of powering these devices.
Things to Consider When Looking for the Best 3D Pen
Here is a list of things you should consider before buying the best 3D pen.
Seamless Flow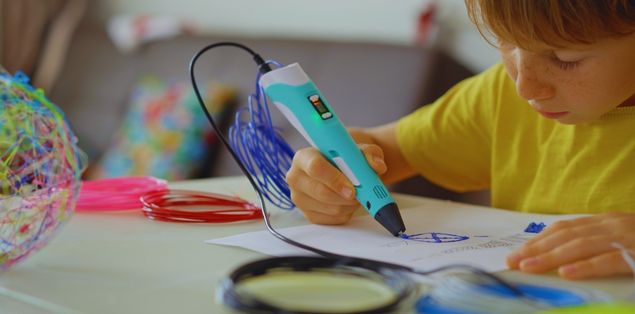 When you're drawing something, you don't want your pen to jam in the middle of the process. Because the plastic coming out from a 3D pen is primarily melted by heat, achieving a good and continuous flow is essential to producing a product with sufficient structural integrity. To solve this problem, you should first try out the pen and time how long it takes for the plastic to come out of it.
Ergonomics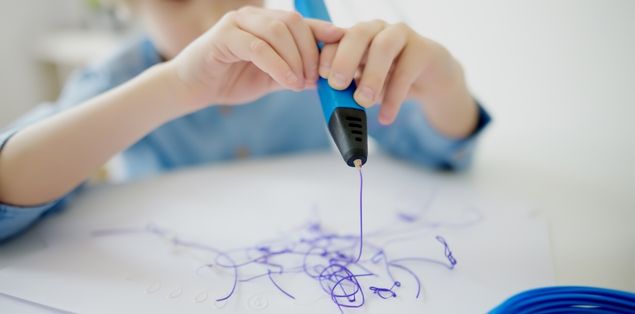 The most effective 3D pens are more complex than a simple thick cylinder with a tip. It takes time to make high-quality 3D things, so you'll want a tool that's pleasant to use for extended periods.
Avoid thick pens or ones that heat up so much that you have to continue putting them down. Plastic is fine, but if there's nothing else to help you grip the pen, it can cause a sore hand.
Type of Filament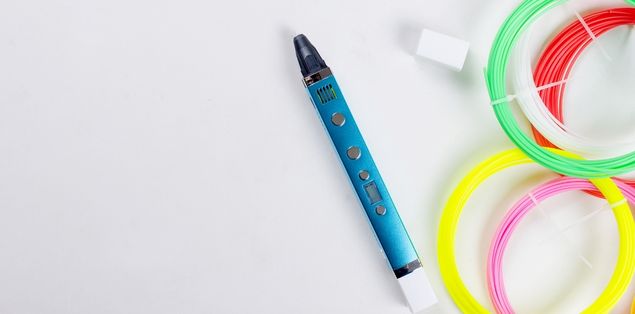 The presence of the plastic component in the filament enables the ability to draw. There are already about a dozen distinct kinds of filaments that you can purchase from various vendors on the market.
The simpler something is to swap out with something else, the more suitable it is for actual use. That's why, you need to check carefully what kind of filament is used in the 3D pen as it will have an affect on the way you draw.
Purpose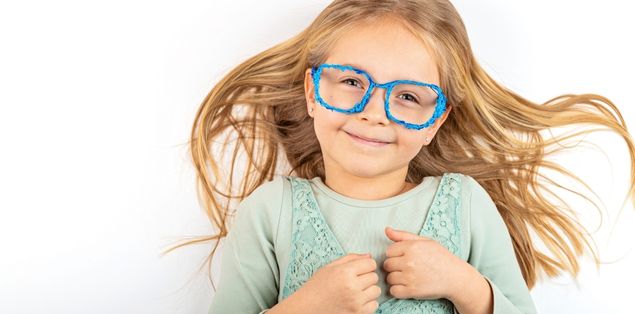 You must first determine the purpose for which you intend to use your 3D pen before making a purchase. Is this something you do for a bit of lighthearted fun, or are you an aspiring creative aiming to establish a name for yourself?
Are you an individual hobbyist who already 3D prints and wants to add to this with a pen, or are you part of a team or larger corporation that needs a bunch of functional pens for commercial reasons?
Rapid Cooling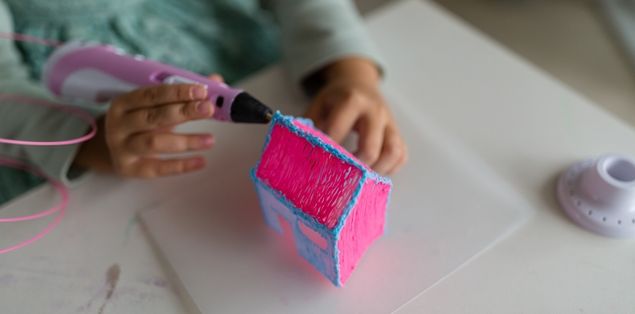 If you intend to use the 3D pen you intend to buy to generate 3D representations of larger projects or larger works of art, then the rate at which the pen cools down is absolutely something that you should take into consideration. It is a waste of a significant amount of time if a pen requires an excessive amount of time to cool down.
When the pen has reached its maximum temperature, you won't be able to use it, and the time spent waiting for it to cool down enough to do so will feel like an eternity. Therefore, selecting a pen that you can put away more quickly after being used is the prudent thing to do.
Top 6 3D Pens on the Market
We've compiled a convenient list of the finest 3D pens available right now, so you don't have to. So for each 3D pen, we've included a short evaluation, as well as a few key features and benefits, to help you make a more informed purchase decision.
1. 3Doodler Create+ 3D Printing Pen
Overall Best 3D Pen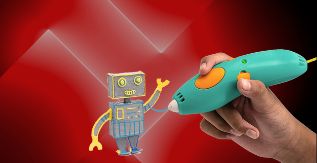 Start-up templates provided
Produces prints in ABS, FlexyPlastic, and PLA plastic
Kit containing materials in multiple colors
Excellent web-based assets
Durable & sturdy
Great battery life
Very user-friendly, easy to manipulate, and control
3Doodler Create+ 3D Printing Pen is a sleek stylus that comes with a slew of valuable extras. If you put in the time and effort, the Create+ can provide excellent results and is the overall best 3D pen on our list owing to its unique features.
We found that the 3Doodler Create+ is a brilliantly designed device. Although it lacks some of the features of the more costly PRO edition, it is still simple to use and has a smaller pen than most rivals. Moreover, the FLEXY plastics from 3Doodler, which contain PLA and ABS filament, are perfect for 3D printing, but you have to buy them directly from the business.
With 3doodler, we could draw on a surface with what seemed like thick paint, but then the fun came when we raised the tip into the air, and we were able to build a lattice or framework. It did not come out to be as precise as a typical printer, but it was great fun to play with. And we could use the pen to weld pieces together in a variety of ways.
We found it impressive that 3Doodler Create + uses the web to assist its customers, including a wealth of videos, tutorials, and schematics. We can say that a bit of guidance may go a long way, but the true strength here is in the inspiring element you can do, from home repairs to 3D costume and jewelry creations.
In conclusion, 3Doodler Create+ is easy to use and gives good, enjoyable outcomes. It is an excellent method to pique children's curiosity and encourage them to experiment with their ideas. Moreover, there's more than enough stuff in the kit to get you started; it's user-friendly and a good investment.
View on Amazon: 3Doodler Create+ 3D Printing Pen
2. MYNT3D Professional Printing 3D Pen with OLED Display
Best 3D Pen for Professionals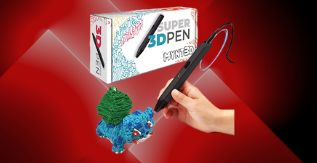 Extraordinary ergonomics
Both PLA and ABS filaments are supported
The nozzle is removable for cleaning purposes
Excellent customer support
Variable speed control
OLED display is a beautiful addition
Ultra-slim design
User-friendly (Very easy to operate)
The cord is a little short
MYNT3D Professional Printing 3D Pen with OLED Display is fun to work with and is lightweight enough to provide a comfortable grip and simple operation. Therefore, when it comes to writing comfort, no other pens come close, which is an essential feature for professionals. Its sturdy build, as well as its unique design make it the best 3D pen for professionals on our list.
We found the tiny OLED screen that shows several settings, a nifty feature that you can utilize on the 3D pen. The pen also lets you regulate the pen's temperature and speed settings for exhibiting precise control over how the plastic melts while you are using it.
One great feature we noticed is the easy cleaning it has. If you want to clean your MYNT3D pen after a complete usage, you don't have to worry about having to dismantle the nozzle, which has been a common problem with many 3D pen nozzles since the MYNT3D pen has an easy-to-remove nozzle, and you can clean it easily.
It's worth noting that the 3D pen works with PLA and ABS plastic filaments, both of which are readily available in a wide range of colors and textures. However, when it comes to the overall user experience, there is a learning curve, but with practice, anybody can become proficient.
In conclusion, the MYNT3D pen is the best pen for professionals because of its ergonomics and OLED display, not to mention the fact that you can remove the nozzle for complete cleaning to avoid any additional occurrences. We highly recommend it.
View on Amazon: MYNT3D Professional Printing 3D Pen with OLED Display
3. MYNT3D Super 3D Pen
Best 3D Pen for Beginners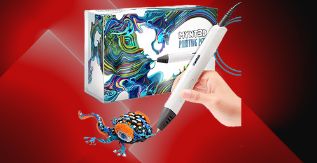 Stylish, practical & ergonomic design
Easy to use
Affordable pricing
Excellent customer support
Durable and sturdy build
Temperature control mechanism is a bit complicated
MYNT3D Super has a thin, angular shape, and owing to this; it's simple to reach the feeder button when writing with it making it the best 3D pen for beginners. Apart from this, the Super doesn't feel hefty or awkward in your hand, and you can easily remove and replace the nozzle, which simplifies maintenance.
Moreover, owing to its sturdiness, MYNT3D Super's components will withstand hundreds of hours of use with regular care, much like the Professional's.
The sleek plastic design of the MYNT3D Super is both light and heavy enough to avoid the feeling of flimsiness. One end goes into the pen, while the other end has a USB port for charging. In other words, you may power this pen with any of the three options provided: the bundled wall charger, a power bank, or even a computer.
This pen has an ultrasonic-sealed nozzle that prevents clogs for long periods. We tested and found out that an "infinite" slider controls the extrusion speed, while we could use the start, stop, and reverse buttons to regulate the extrusion. If you're not sure when the pen is heated and ready to use, it has a handy red/green light system. Moreover, the company provides excellent help if you face some issue.
One stand-out feature is that the MYNT3D Super can print in both PLA and ABS, making it more flexible. The pen comes with a few ABS samples to get you going. However, if you're purchasing this for a youngster, make sure to use PLA filament because it is more secure.
In conclusion, we're big fans of this durable, multipurpose 3D pen. First-time 3D pen users will find this to be the best option for testing the waters before investing in a more expensive model. Even if we do not like the temperature control method, this is a minor detail compared to the overall design and outcomes.
View on Amazon: MYNT3D Super 3D Pen
4. 3Doodler Start+ Essentials (2022) 3D Pen Set for Kids
Best 3D Pen for Kids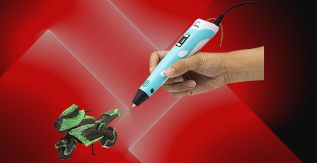 Aesthetic and unique design
Includes activity guide and doodle blocks
Wireless operation
Comes with a micro USB cable
No heated plastic components; safe for young children
Non-toxic biodegradable PCL
The 3Doodler Start is unquestionably the greatest 3D pen for children owing to its distinctive style, mobility, and simplicity. It is a must-have artistic toy for youngsters because of its eco-friendliness and safety characteristics, and that's why we have chosen it as the best 3D pen for kids.
First, the 3Doodler Start weighs more than typical 3D pen models, which we can attribute to a combination of the battery's ability to power wireless devices and the heavy plastic used for its heat resistance. Even yet, it's small enough that youngsters' hands won't get tired from writing or drawing with it.
We found that the tweaked design of 3Doodler makes it easier for youngsters to operate. The pen has only two buttons: one to turn it on and off and the other to start and halt the filament extrusion.
The 3Doodler Start filament pen comes in a selection of colorful and bright colors. It piques the curiosity of children, who are eager to try new things. An eco-plastic glow-in-the-dark filament that you can purchase can hugely pique your child's interest in painting.
The 3Doodler Start has pre-programmed speed and temperature settings that make it very easy to use the pen, and kids can learn it quickly. To use the pen, insert your filament, switch it on, and wait for it to warm up for 20 seconds. After that, you may immediately start making patterns and shapes in the air or on a flat surface.
We find the feature that the child can use this pen anywhere in the room, rather than just in the art area, so you don't have to confine them to it. Additionally, you may charge the pen with a USB connection connected to a PC or laptop.
In conclusion, the 3Doodler Start+ is one of only a few heat-free 3D pens made exclusively for children. With the 3Doodler Start 3D pen, you'll get a project book full of templates for creating simple or complex 3D models. We are sure that your youngsters will find endless inspiration for new creations if you buy them.
View on Amazon: Doodler Start+ Essentials (2022) 3D Pen Set for Kids
5. SCRIB3D P1 3D Printing Pen Starter Kit
Best Budget 3D Pen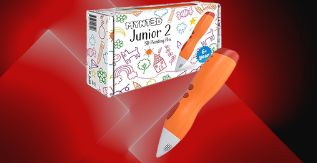 Extremely user- & beginner-friendly
Very affordable price
Ships with tons of filament
Simple to install and use
Light-weight & comfortable to hold
No wireless capability
The print quality matches the pricing
3D pens are appealing since they don't necessitate the use of complicated software or the purchase of a full-sized 3D printer. With the SCRIB3D P1, you can get started with 3D printing in no time at all because of its user-friendly design and features, and you don't have to break the bank to get it all.
We found that we could heat both ABS and PLA filaments readily to 160 degrees Fahrenheit or even 235 degrees Fahrenheit using a stepless speed slider, which is ideal for both elaborate projects and rapid infills. The setup is simple, involving only the use of a power adapter and the feeding of filament. Therefore, we could begin printing after putting on 3 minutes of wait for later heating.
P1 includes 60 meters of diverse colored PLA filament, a stencil booklet for ideas, and a well-organized instruction manual. The third-party filament is also compatible with the pen; thus, there is no exclusive gatekeeping as there is with 3Doodler's proprietary filament strands.
In conclusion, we find it an excellent value for the price. The SCRIB3D P1's ceramic nozzle and superior motor do wonders to prevent clogging, which is a big help for novices. Its slanted shape and well-placed buttons make it a natural fit in hand. SCRIB3D P1 can be an excellent gift item as well.
View on Amazon: SCRIB3D P1 3D Printing Pen Starter Kit
6. MYNT3D Junior2 3D Pen for Kids
Most Easy-to-Use 3D Pen for Kids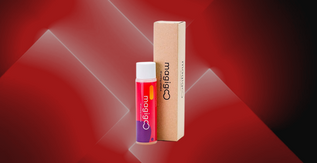 Very safe design
Ideal for small hands
Battery operated
Straightforward functionality
This 3D pen is a piece of cake to use! There are only three buttons on the device that allow it to function. The first button activates the pen, the second button loads and extrudes the filament, and the third button releases the loaded filament from the pen after use. It is the greatest 3D pen for kids that is simple to use.
We have found that multi-temperature settings and variable extrusion rates are standard on most other 3D printer pens. The Junior 2, on the other hand, keeps things basic enough that even young children may understand them easily. In addition, there are two warning lights on the top of the unit. These lights indicate the pen's battery life and exhibit the pen's temperature.
Junior 2 places a high priority on safety, and it makes no compromises in this area. The pen's outside is wholly insulated from the heat. There is no danger from even the tip being too hot.
Additionally, this pen makes use of a low-temperature nozzle housing PCL filament, a material that is preferred while printing around youngsters. It prints at greater temperatures, yet PLA is non-toxic and biodegradable. The Junior 2 and PCL printing ensure that no hot parts get exposed to children.
We found the Junior 2's layout ideal for kids. It is much simpler to manage for little hands because it is thicker and shorter than typical 3D pens. The Junior 2's battery-powered operation and USB charging function are both attractive features.
In conclusion, if you are looking for a very kid-friendly 3D pen, go no further than MYNT3D Junior 2. In addition to its ease of use, the non-toxic filament and battery-powered printing provided will assure additional piece of mind. Moreover, you may let your youngster use the Junior 2 on their own with little supervision.
View on Amazon: MYNT3D Junior2 3D Pen for Kids
Frequently Asked Questions About 3D Pens
What is the Best 3D Pen Brand?
In this relatively new field of technology, a reputable brand name is essential. There is no best 3D Pen brand. To the uninitiated, 3Doodler made the first-ever 3D printing pen. The company, Scribbler, provides the convenience of a warranty that lasts for six months.u003cbru003eu003cbru003eHowever, the majority of their manufacturing takes place in China. Some other brands are pushing the envelope. Examine several brands and models about their overall quality as well as the available features.
How Does a 3D Pen Work?
A 3D pen functions much like a glue gun, but the only difference is it produces a plastic liquid, such as ABS or PLA, when you press a button and then swiftly cools in the air before solidifying.
Are 3D Pens Any Good?
Investing in a 3D pen is an excellent investment, particularly if you plan to use it to modify your 3D prints and correct flaws in them. It is a useful addition to a 3D printer since it provides a little more flexibility when it comes to modifying finished things. It will be a lot of fun for any children that are nearby, as well as for you, of course. Furthermore, a 3D pen of high quality can have a lifespan of up to 15 years or even longer.
What Are 3D Pens Used for?
The primary application for 3D printer pens is the creation of free-form constructions. They are also able to assist in the development of prototype models and preliminary designs for printing.
Final Words
Even though the market of 3D pens is still relatively new, there are a wide variety of options available for 3D pens. We hope that you will find our list helpful in selecting the most suitable 3D printing pen that suits your needs.
We recommend the 3Doodler Create+ because of how simple it is to operateâ€â€at the same time, using this pen, creating three-dimensional doodles is as simple as inserting your plastic, plugging in the pen, and waiting. This 3D pen comes with a variety of safe and non-toxic polymers in a variety of colors, as well as an activity guidebook to get you started.
Also, if you are wondering what is a 3D pen?, check out our guide!