Looking for best digital caliper? Calipers have been around for ages and have proven to be one of the most valuable and precise measurement instruments.
Compared to analog calipers, digital calipers offer various benefits that allow you to take precise measurements.
To get the most out of digital calipers, read on to find out how to pick the best model and see what we discovered in our hands-on testing of the following models.
So, let's go!
Why Do You Need a Digital Caliper for 3D Printing?
If you're interested in 3D printing, precise measurements are essential to your success. A digital caliper is necessary when the measurement must be accurate down to the millimeter. If, on the other hand, you specialize in printing things other than books, such as toys or penholders, then the caliper is not that important for you.
Things to Consider When Buying a Digital Caliper for 3D Printing
Before purchasing a digital caliper for 3D printing, these are some of the factors that you should take into consideration:
Materials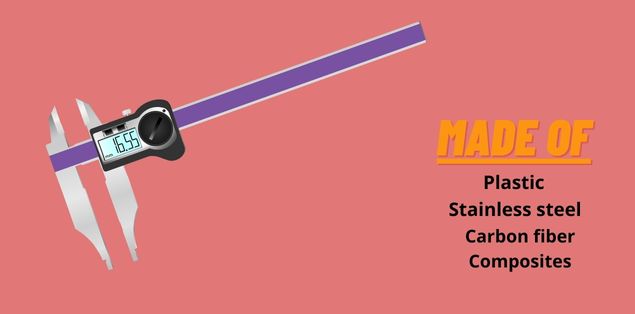 Stainless steel, plastic, composites, and carbon fiber are some of the materials that go into constructing digital calipers. Check to see if the jaws of your digital caliper are made of sturdy and long-lasting material. Despite its high price, stainless steel is the material that will last the longest. So, you'll save money over time, even if you spend more money upfront.
Accuracy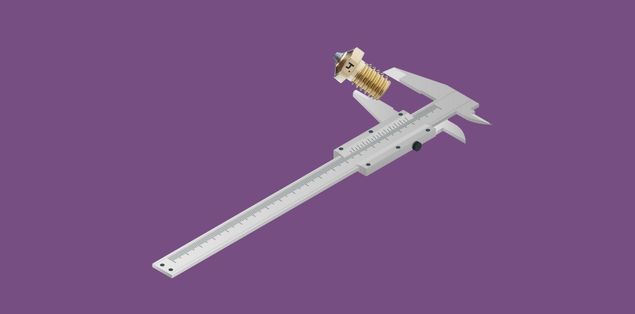 Measuring length is the most authentic purpose of digital calipers. Consequently, you will need to check that the calibration on your caliper is accurate and that the readings you get are accurate and precise enough for the task at hand. When taking precise measurements, it is essential to have a resolution of 0.01 millimeters (or 0.0005 inches), known as an increment.
Taking measurements using an incorrectly calibrated caliper might lead to inaccurate results. Purchase digital calipers that have been calibrated and are ready to use straight from the packaging. Locking screws are quite necessary to take accurate measures. Thus, you should look for one that has a locking screw of good quality.
Measurements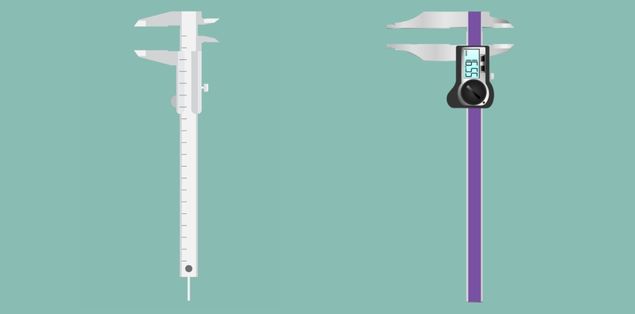 You can obtain readings from the calibrator in either the metric or the imperial systems. Measurement systems don't use the same decimal point; only a few do. However, if you need to measure down to the hundredth point, a caliper that can only measure to the tenth of a point may not be enough for your needs.
Ease of Use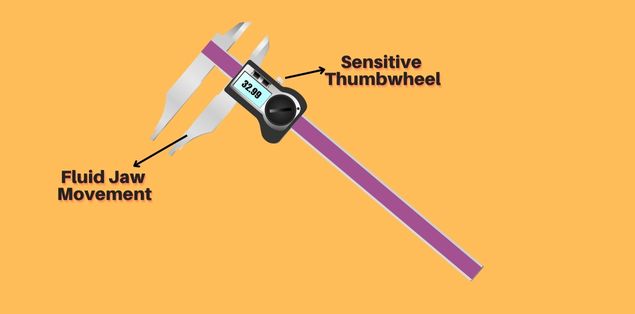 Digital calipers, in contrast to other types of calipers, include readouts shown on LCD screens, making them easier to use than their analog counterparts. Despite this, you still want a tool that is straightforward to use and straightforward in its configuration. You have two options available to you: either a sensitive thumbwheel or a fluid jaw movement. Either one will do the job smoothly.
Caliper Length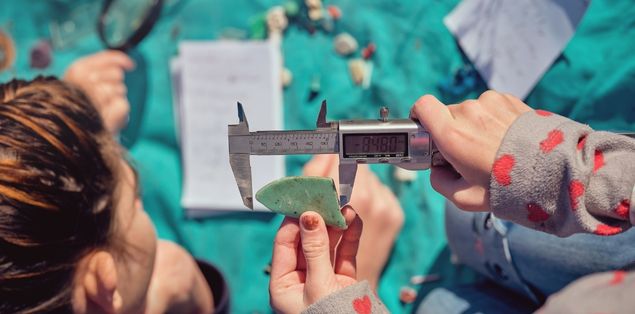 In terms of calipers, these measuring instruments are available in various forms and dimensions. Nevertheless, most individuals can get by with one that ranges from four to twelve inches. However, before you go out and get a digital caliper, you should consider the length of the thing you want to measure.
Battery Life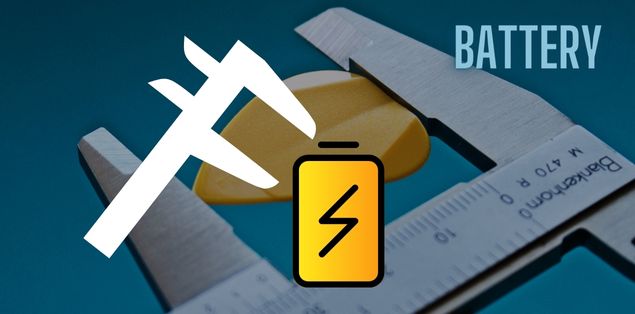 When shopping for a digital caliper, paying attention to the device's battery life is essential. For example, a caliper that has a function to switch on and off automatically will save the battery's life. We often express the time that a digital caliper can function on its battery in months or years. Additionally, it is dependent on certain characteristics as well as the price of the calipers.
For example, premium or high-end models have longer battery life. However, those that are more wallet-friendly will give a lesser battery life and, as a result, will retain some extra batteries. Therefore, we recommend that the battery be removed from the device whenever you're not using it to maximize the battery's lifespan. On the other hand, having a device with long battery life would enable you to utilize anything whenever necessary.
Water Resistance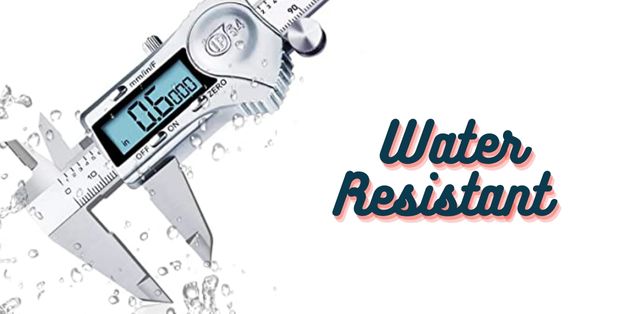 A digital caliper does not need to have this quality. Nevertheless, having one rated for its water resistance will ensure that the instrument will survive for a longer period and can withstand getting dipped in water. If you deem this an essential feature for your product, you should search for a rating of IP54 or above.
Measuring Units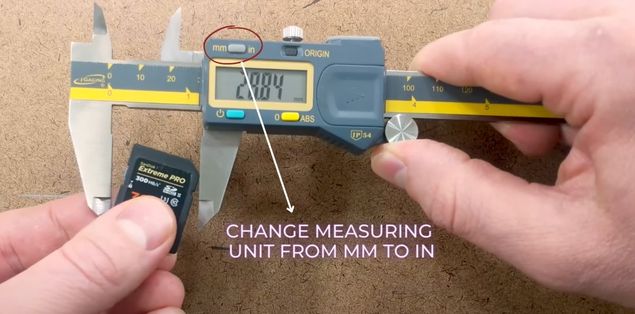 Only a few digital calipers can read measures in fractional units in addition to inches and millimeters, which are the most common measurement units shown on digital calipers' displays. However, reading measurements using fractional units is not the most effective method in most cases. Using fractional units is ineffective because digital displays do not work around the numbers and will show the findings as 53/128 inches when measuring anything. Such a unit of measurement is not useful in making the data easy to present or interpret.
The caliper offers a wide variety of measurement units, which demonstrates its adaptability and flexibility. As a result, you want to look for a digital caliper that can quickly show all units following the specifications you need. Consequently, it becomes the ideal solution, and you can have peace of mind knowing that you will obtain results in the unit you need.
Top 8 Digital Calipers for 3D Printing Enthusiasts
1. NEIKO 01407A Electronic Digital Caliper
Overall Best Digital Caliper for 3D Printing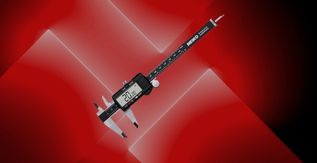 Auto-shutoff system saves battery life
Can measure outside and inside diameter, as well as step and depth
Stainless steel material and smooth operation
Large display for convenient visualization
Slides smoothly with a thumbwheel
We couldn't find any flaws in this product
Although the NEIKO caliper is inexpensive, don't let that fool you into thinking it lacks power or accuracy. Compared to other high-end calipers, this one has a lot more features.
Most digital calipers only give mm and inch as measurement units, but NEIKO gives you additional fraction measurements. In addition to the fractional measuring system, which many people need, this model from NEIKO comes with a lifetime warranty.
In terms of precision, you can expect an accuracy of 0.02 mm, which is enough for the vast majority of measurements you will do. You'll have to look at more expensive alternatives to get a more accurate measuring device.
The NEIKO caliper is very reliable when it comes to measuring a variety of different things. It can also measure interior and exterior dimensions along with depth and height. The auto-shutoff option is also a plus. This option will conserve battery for people who aren't used to shutting off their caliper after each use.
The caliper's slide is made of stainless steel and is ultra-precise. A carrying bag and the battery required to run the caliper are also in the package. This is the most value-for-money digital caliper you can find on the market.
In conclusion, NEIKO's caliper is a great value because of its low price tag. It's a great caliper that won't cost you much money. As a result, it's an excellent digital caliper for those new to 3D printing who want to learn more about it before investing in one. With the NEIKO digital caliper, you don't have to spend much money to have all the features you need for the job. The caliper and its other features may compete with the more costly calipers.
View on Amazon: NEIKO 01407A Electronic Digital Caliper
2. Kynup Digital Caliper
Most Durable Digital Caliper for 3D Printing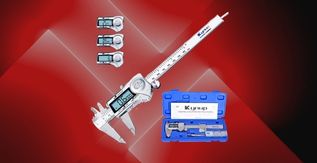 Handy for inside and outside measurements and for stepping and measuring depth
Turns itself off when not in use, saving battery life
You may choose between different measuring units to suit your needs
Conveniently dust and water-resistant
Requires removing a screw when replacing batteries
Kynup's stainless steel caliper is yet another digital caliper with a gorgeous design. A simple touch will display its high-quality components. Aside from that, there are a variety of other characteristics to consider.
In this caliper, you may go from one unit of measurement to another in a matter of seconds. It's only a matter of pressing a button to switch between mm, inch, and fraction. So you must zero the caliper in the same manner. With a single click, you may zero the caliper at any position.
Let's have a look at a feature that people often overlook. Kynup's auto-off function improves the overall caliper. For those transitioning from dial calipers to digital ones, it's easy to forget to turn the caliper off after you've finished using them. You won't have to worry about turning the caliper on and off with NEIKO since the caliper shuts itself off when it's not in use.
You can accurately measure the step and depth of an item with this caliper, which is a welcome addition to the toolkit. In addition, the six-inch range makes it possible to measure a wide variety of items with high precision.
You'll find that you'll be highly satisfied with the evaluations of this caliper. For your convenience, the caliper comes with a screwdriver to change the battery without having to remove the caliper first.
Moreover, an integrated locking mechanism ensures you never lose your measurements again. It is also dust and water-resistant. Whoa! In this pricing range, what else can you reasonably expect?
In conclusion, the Kynup Digital Caliper is made of the highest-quality stainless steel and is certified IP54 for water and dust protection, making it ideal for on-site measurements. It has loads of extra features that always come in handy. Suppose its IP54 certification is insufficient for the task. In that case, it comes with a portable, pressure-resistant, and shockproof casingâ€â€no wonder this is the most durable digital caliper on our list.
View on Amazon: Kynup Digital Caliper
3. Vizbrite Electronic Digital Caliper
Best Budget Digital Caliper for 3D Printing
Precise measurement with an accuracy level of +/- 0.001″
Inside, outside, step, and depth measurement feature
Automatically turns off when not used for a few minutes
Perfect for a variety of measurements
The auto-on system could have been better
Vizbrite caliper can be a good option if you're looking for a little more precision in your measurements. For example, this digital caliper can get an accuracy of +/-0.001″. So, in addition to 3D printing, you can also use the caliper for high-precision tasks.
The Vizbrite caliper is incredibly long-lasting and will serve you well for many years. Moreover, the cost is low, and the caliper is easily accessible. Therefore, you don't have to deplete your bank account if you need a caliper for 3D printing.
This digital caliper comes with two extra batteries. It also comes in a plastic casing that makes it easy to transport. In addition, you'll get a user guide that explains all you need to know.
In addition, a little detail may be of interest to you. For example, when you use the caliper, it automatically turns itself on. Similarly, it shuts off after a period of inactivity of several minutes. Despite this, many users complain about how easy it is to activate the caliper.
In conclusion, despite its low price, the Vizbrite digital caliper can measure various items' interiors, exteriors, steps, and depths. It has super precision and will work like a charm in almost all applications. This caliper will work wonders if you need to measure 3d prints or even jewelry pieces. It's also a great way to ensure that your 3D prints are perfectly sized. This caliper is our best budget digital caliper for a reason!
View on Amazon: Vizbrite Electronic Digital Caliper
4. Sattiyrch Digital Caliper
Most Versatile Digital Caliper for 3D Printing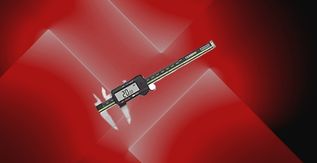 Compact
4-way measurement
Equipped with a hard-coated stainless steel
Precise readings
In addition to its digital display, the Sattiyrch Digital Caliper can measure up to 0.001 inches.
Sattiyrch has used a strong, robust material for the body of this digital caliper. In the long run, this robust body will keep it from corroding. The display is bright and easy to see, making measurements a breeze in any setting. The simple switch on this digital caliper enables you to convert your ruler's inch scale to the millimeter scale effortlessly. This conversion feature is essential because most measurements in science and engineering are in millimeters, not inches.
The Sattiyrch digital caliper can accurately measure up to 0.001-inch at any angle with a single touch of a button. It is very versatile and also very portable. The caliper includes an ergonomic thumb screw that makes it easy to modify the length of your measuring equipment. The caliper is a long-lasting one that you may use for many years.
In conclusion, the Sattiyrch Digital Caliper is an excellent choice if you require accurate measurements. In addition to its digital features, it incorporates locking thumb screws that ensure that your readings will never alter without your permission. At last, the Sattiyrch Digital Caliper is a trustworthy digital caliper that can measure everything from tiny distances to 9.5 inches with an accuracy of 0.001 millimeters.
View on Amazon: Sattiyrch Digital Caliper
5. Qfun Digital Caliper
3D Printing Digital Caliper With Best Accuracy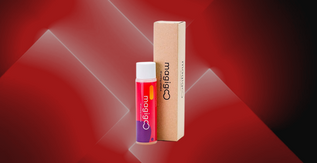 Slides smoothly
Large digits
It comes with a spare battery
Highly accurate digital caliper
Highly durable
Button quality could have been better
The Qfun digital caliper is extremely accurate!
In terms of range, the Qfun digital caliper can measure objects up to 6 inches (150mm) in length. One button battery is all that is needed to power the device.
The Qfun caliper's packaging offers a hint of its origin. There are many cutouts lying about, waiting for you to use them. We discovered that the CR2032 battery provided in the kit fits precisely in the bottom right-hand hole. So it's a good thing they came up with it!
You don't need to put the battery in; it's already there. So one is already pre-installed on it! Great, isn't it?
The Qfun digital caliper's LCD is just right for our aged eyes. On/Off, Zero, and mm/inch controls are available. When we pressed the mm/inch button, we noted that it had no travel or tactile response(which is good). You may push the button to switch between units, but you won't hear or feel a distinct click. The other buttons on the caliper click in agreement.
The Qfun digital caliper slips easily with no gritty resistance compared to other calipers. Nice!
With the "needle" at the bottom, you can measure the object's depth from the inside and outside.
As far as we can tell, there is no reason to believe that the caliper is inaccurate. Instead, it is super accurate!
In conclusion, The Qfun digital caliper works buttery smooth with high precision. If you search around Amazon, you'll discover hundreds of models almost identical to this one. However, the fact that the Qfun digital caliper utilizes the larger and more powerful 3V CR2032 lithium battery instead of the more commonplace LR44 batteries is something that sticks out. The LCD panel is much bigger than usual. Overall it is a great digital caliper with extremely high accuracy.
View on Amazon: Qfun Digital Caliper
6. Proster 150 mm 6-Inch Digital Vernier Caliper
Most Easy-to-Use Digital Caliper for 3D Printing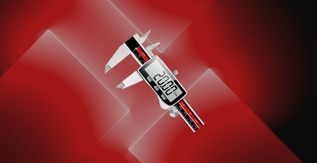 It comes with a hard case
Compact
Good build quality
Highly accurate measurements
The thumb wheel could have been better
Proster has given even more attention to the caliper's construction detail than we anticipated. The caliper's jaws are properly aligned, the sliding movement is smoother than we guessed. The main body where the display is present is stainless steel.
To ensure precision, we took measurements of various items with well-known sizes. For example, the diameter of a Canadian Nickel, which is supposed to be 21.2mm, was regularly and routinely measured at 21.21mm. We hoped for a slight variation in results, but the caliper was fairly accurate.
When you open the caliper's jaws, the caliper instantly turns on, and the sturdy plastic storage box is a nice touch. When using it, even someone who has never worked with calipers before will have no problem.
In conclusion, the Proster digital caliper is a good digital caliper overall. It is extremely precise and convenient. For example, suppose you want to use this caliper for crucial work. In that case, this will be an awesome substitute for professional instruments. Moreover, we think it's a terrific small tool for hobbies and other basic home usages. The Proster digital caliper is the most easy-to-use digital caliper available on the market.
View on Amazon: Proster 150 mm 6-Inch Digital Vernier Caliper
7. WEN 10761 Electronic 6.1-Inch Digital Caliper
3D Printing Digital Caliper With Best Display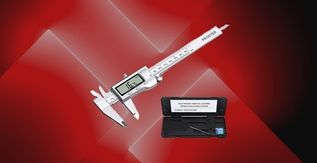 It comes with a case
Extremely versatile
Impressive and handy display
Enhanced durability
Buttons could have been better
With a built-in casing, the WEN 10761 is very lightweight and compact. The WEN 10761 will serve the needs of the vast majority of users in this situation and requires many touches to switch on or do certain functions. We would like it if the caliper was a little firmer or faster. In contrast, the caliper moves at a rapid, precise pace.
We were pleasantly impressed when we saw this item's low price and great quality. Measuring in our 3D printing has been made easier thanks to the software we purchased. The caliper is very accurate, and we couldn't be happier with it.
A caliper like the WEN 10761 is ideal for ordinary tasks when a few thousandths of an inch don't matter. The caliper is ideal for chores requiring moderate physical exertion. To make it even more durable, it's in a hard plastic casing.
In conclusion, the WEN 10761 offers exceptional value for money. Easy to use, it can measure depth from outside to inside. Inches and metrics are the two commonly used measuring units. Some fluctuation between thousandths of a foot despite this being a precise measurement. This caliper is your best expedient choice if you're looking for absolute precision.
View on Amazon: WEN 10761 Electronic 6.1-Inch Digital Caliper
8. Adoric 8-Inch Digital Caliper
Best Industrial-Grade Digital Caliper for 3D Printing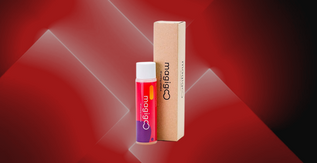 Great price for its size and value
Multiple colors and designs are available
Size options of 6 and 8 inches
Not magnetic
Inexpensive
This digital caliper from Adoric has a standard measurement range of 0-6″ or 0-170mm.
The caliper is within +/- 0.02 millimeters or 0.03 inches. Measurement of several gauge block sizings throughout the range of their measurements allowed us to verify this assertion. We did this for all three measurements: inside, exterior, and depth. Overall, the caliper performed as expected.
The Adoric caliper is a suitable substitute for your conventional tape measure for shorter measures. Calipers like this one may help homeowners get exact measurements.
The tool's ability to switch itself off means the battery life is good. For example, an automatic shut-off occurs after about 4.5 minutes of inactivity.
The Adoric caliper comes pre-installed with a single LR44 button cell battery, plus an extra one.
With an accuracy of 0.01 inches or 0.2 millimeters, it will still be able to provide you with highly accurate measurements. This option may meet each project with a separate set of measurement modes.
All in all, the Adoric digital caliper is perfect to have in a trash drawer or garage toolbox for fast and simple measurement.
In conclusion, look no further than this gorgeous-looking caliper to get the job done! You can purchase the Adoric Digital Caliper in various colors and patterns. It offers a variety of patterns, including some that are plain and others that are more eye-catching and vibrant. Overall it's a great, well-priced, well-designed product.
View on Amazon: Adoric 8-Inch Digital Caliper
Frequently Asked Questions About Digital Calipers for 3D Printing
How to Use a Digital Caliper for 3D Printing?
Using a digital caliper for 3D printing is pretty easy. Just put the two ends of your caliper over your 3D sculpture, and you'll get the measurement in no time!
Are Digital Calipers Accurate?
Absolutely! Digital calipers are more accurate than traditional calipers.
Final Words
The NEIKO 01407A Electronic Digital Caliper has a large display, is simple to use, and is resistant to the elements. Hence, all these things make it an excellent choice for individuals needing a digital caliper that is competent in various contexts and built to last.
The Vizbrite Electronic Digital Caliper comes at an inexpensive price point, and its display and similarly easy-to-use capabilities are impossible to ignore. Overall, the Vizbrite Electronic Digital Caliper is a good option for those who want to save a little money.
Also, if you are looking for the best 3D printer accessories, check out our guide!