When you first begin 3D printing, you will need glue to assemble the components.
Therefore, choosing the correct glue for your filament and project type is crucial. We prefer different glues for joining PLA, ABS, and PETG filament.
If you're not sure which glues work with certain materials, when to use one kind of glue over another, and which brands are the best option for each sort of glue, keep reading! In the following sections, we've covered all of that and more.
Things to Consider When Buying a Glue for 3D Printing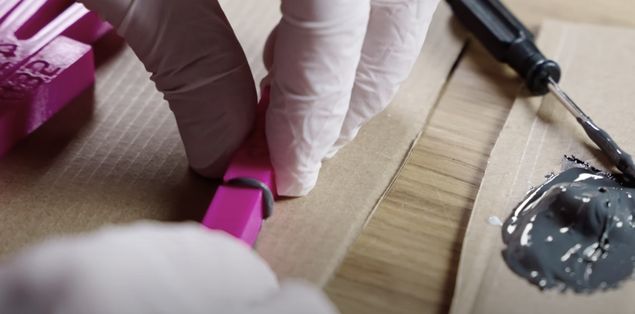 Although hundreds of glues are available for purchase, you can use some of them to glue 3D prints together. Printing in three dimensions (3D printing) is a flexible technique that can make prints out of a wide variety of materials and put those prints to use in a wide range of contexts.
Manufacturers don't design most adhesives to operate with some of these materials. However, they also do not possess the qualities necessary for the completed print to fulfill its intended function.
Any glue that is going to be used to glue together components that were 3D printed should, first and foremost, be designed in such a way that it is compatible with the kind of plastic used to make the 3D print. For example, PLA, ABS, PETG, and TPU are the filaments most often used in 3D printing. Some glues include chemicals that do not react well with particular plastic, preventing the glue from bonding well with those plastics.
A good adhesive for 3D printing will provide a strong connection between the pieces, cure fast, not emit much heat when curing, and leave as much of a gap between the two parts as feasible.
Top 8 3D Printing Glues
1. Magigoo MO2016
Overall Best Glue for 3D printing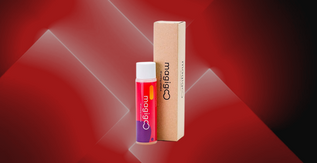 Excellent value-for-money
Goes on easily with the applicator
Leaving the lid on really does keep the applicator from drying out, even if you don't use it for a month or so
Dries relatively quickly
Prints stick to the bed, even relatively delicate ones
We couldn't find any flaws in this product
The Magigoo MO2016 is among the finest in its class regarding bonding onto various bed surfaces for ABS or ASA. The glue is also among the top performers in its category for PETG and PLA. You might feel it is a little more expensive if you're not printing ABS or ASA in combination with the other two. However, it is excellent value for money.
Our experience with conventional PVA glue, which has many different types, made us doubt that the Magigoo MO2016 wouldn't be different. However, it is extremely different and much more effective than other glues. The glue has a very light consistency when applied. After it dries, it forms a firm, sticky surface practically instantly.
The first time we used the Magigoo MO2016, it did an excellent job securing a huge PLA print that, in the past, tended to lift at the corners. At first, we believed we had accidentally fixed it on the glass bed, and it wouldn't come off. However, after waiting for the bed to cool, we could remove the print with a very audible pop by sliding a razor blade beneath one of the corners of the paper. Since then, we've done much printing with PLA and even with Ninjaflex TPU, and Magigoo has worked well every time.
In conclusion, the Magigoo MO2016 works like a charm. It has excellent gluing capabilities. When using Magigoo MO2016, you apply it directly to the desired location, and the glue does the rest. Therefore, you don't need to prepare the whole bed unless you will be printing a really large print. The Magigoo MO2016 may seem more expensive than hairspray or glue sticks. Nonetheless, the purchase is worth the money; this is the best glue overall for 3D printing.
View on Amazon: Magigoo MO2016
2. FENGWANGLI 3D Printer Glue Sticks
Best 3D Printing Glue Set for PLA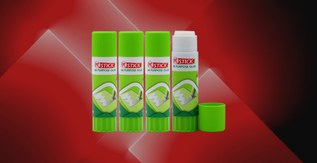 High-quality glue
Very easy-to-apply
You can use it with multiple items
Dries instantly
It is too hard to remove from applied places
The FENGWANGLI 3D Printer Glue Stick works well for all 3D printer hotbeds, such as build surface plates, aluminum and glass plates, PEI, 3D printer stickers, Kapton, etc.
Using the FENGWANGLI 3D Printer Glue Stick is a pretty straightforward process.
To apply the 3D printer glue, you only need to twist it up and distribute it over an active printing area; there is no need to cover the whole surface.
Moreover, the FENGWANGLI 3D Printer Glue Stick for the 3D printer comes with a water-soluble formulation. Hence, you can rinse the glue off with water when it has dried.
The FENGWANGLI 3D Printer Glue Stick is good for an average of more than one hundred printing(Which is impressive!).
The FENGWANGLI 3D Printer Glue Stickdisplayed outstanding adhesion on our Delta and Cartesian printers. The past three PLA and PETG prints we ran on our FF Creator Pro lasted over nine hours each and turned out flawlessly. The FENGWANGLI 3D Printer Glue Stick is simple to apply and use. Also, it is very simple to scrape away for a clean surface below.
The FENGWANGLI 3D Printer Glue Stick delivers more than your expectations, and you'll instantly accept it as your buddy for life in terms of gluing 3D prints.
When you use an excessive amount of glue, the 3D print will become exceedingly tough to remove off the bed. However, since adherence is so important to the quality of a print, we could not have been happier with the FENGWANGLI 3D Printer Glue Stick's results.
In conclusion, the FENGWANGLI 3D Printer Glue Stick delivers exactly what it promises to do, and we enthusiastically suggest the glue for any of your 3D printing needs. In addition to its application in 3D printing, you can use the bed adhesive for the 3D printer in various other contexts, including creating arts and crafts items, school projects, and other activities. All the above factors make it one of the best glues.
View on Amazon: FENGWANGLI 3D Printer Glue Sticks
3. Gorilla 2 Part Epoxy
Best 3D Printing Glue Set for PETG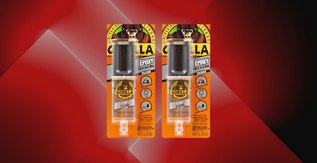 Easy to apply
Quality product
Easy to follow instructions
Very strong bond
The plastic casing includes two compound stirring area
Sticks very quickly
The end cap can be hard to remove if a small bit of glue is on there
The Gorilla 2 Part Epoxy does an excellent job! The glue adheres extremely nicely and sets up in a short amount of time! In addition, it combines well in hundreds of applications and has a highly forgiving nature. By a wide margin, this will be the most durable epoxy you have ever worked with.
You need to work fast since after five minutes, the Gorilla 2 Part Epoxy will become too sticky to apply correctly. Therefore, we strongly recommend properly planning things out, practicing assembly, and carrying out restricted applications at a time. But, the connection is permanent after you've allowed the glue to dry. Even with shaky hands, we had no trouble distributing it. The distribution process is made easier by cutting the tubes' ends to be broader than is normal. The caps on the glue have a good seal.
Suppose you're new to using the Gorilla 2 Part Epoxy. In that case, you should get some experience by first practicing mixing the epoxy and applying it to something else before applying the Gorilla 2 Part Epoxy to the item you want to glue. Of course, doing so is important to assess the bond strength. However, the mixing process must take a certain period to achieve the desired level of uniformity. In such a case, the connection will have the consistency of jelly or rubber.
After the glue's ingredients have been correctly combined, the connection will be very powerful. Nevertheless, it will need a few more days to cure and grow even stronger. Even after the hinge on a set of headphones had broken, we could use this tool to repair them.
In conclusion, the Gorilla 2 Part Epoxy is an excellent adhesive for putting together components that have been 3D printed. It is a fantastic product that comes in a sufficient quantity for at least 50 or more different little applications. The best part is that it is actually reusable. You can count on this glue for all your PETG gluing needs.
View on Amazon: Gorilla 2 Part Epoxy
4. CYAPRO Professional Grade CA Super Glue
Best 3D Printing Glue for TPU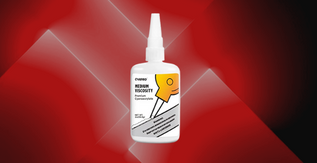 Sticks almost instantly
Dries within 20-30 seconds
Enhanced applicability
Superb quality
You can create a mess if you don't follow instructions properly
The CYAPRO Professional Grade CA Super Glue provides the highest quality of bonding. However, in most cases, you should achieve the necessary bond in less than ten seconds by using this super glue with medium viscosity.
The CYAPRO Professional Grade CA Super Glue has a viscosity of 100-120 CPS. CYAPRO has classified it as a CA glue with a medium viscosity. It is also known as CA glue for general purpose applications. The glue allows for more control while maintaining a decent flow. You can use it for most 3D printing and bed sticking activities.
The bottle of CYAPRO Professional Grade CA Super Glue comes with three different micro-tip fittings, each designed to precisely mend minute cracks and assist in managing the quantity of glue used throughout the application process. Moreover, the additional applicator and an anti-clogging cap with a microneedle on top of the cap prevent the applicator from being blocked.
The CYAPRO Professional Grade CA Super Glue is appropriate for use with various substrates, including wood, metal, rubber, leather, ceramics, gemstones, rocks and minerals, carbon fiber, fiberglass, PVC, and the majority of plastics. DIY enthusiasts, modelers, carpenters, and model hobbyists will find the CYAPRO Professional Grade CA Super Glue the greatest option.
We can confidently claim that we have tried most of the CA products that manufacturers developed during that time, along with this glue. However, the CYAPRO Professional Grade CA Super Glue is right up there with the high-end hobby grade products sold by companies like Bob Smith Industries, Zap, Great Planes, and others.
In conclusion, the CYAPRO CA Super Glue is super sticky. It will stick almost instantly within 10 seconds. This glue works very well like BSI and costs one-half less. The glue includes an assortment of tips, caps, and a new nozzle. It even comes with 3 micro fittings to help you more in your gluing activities. The CYAPRO Professional Grade CA Super Glue is the best 3D printing glue for TPU.
View on Amazon: CYAPRO Professional Grade CA Super Glue
5. Magigoo MPC2018 3D Printer Adhesive Glue
Best 3D Printing Glue for Polycarbonate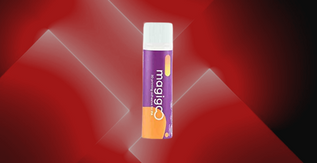 Simple and comprehensive instructions
Good bonding strength
Minimal fuss
Easy to take off
A bit pricey compared to other glues
Compared to many other products, the Magigoo MPC2018 was developed with polycarbonate filaments in mind from the beginning.
Glass, PEI, Buildtak, and Kapton are all compatible surfaces for applying the adhesive.
Applying the Magigoo MPC2018 requires no more effort than just putting on a coat of glue. Shake, then press, and apply to an area where printing is currently taking place. The Magigoo MPC2018 welds easily to the bed of the 3D build plate and prevents prints from distorting as a result. The adhesive characteristics of Magigoo MPC2018 will release the 3D print after the build plate has cooled. Moreover, you can clean the Magigoo MPC2018 with water.
So, print, print, and print some more since the Magigoo MPC2018 glue can withstand an average of over one hundred printings.
In addition, Magigoo is not combustible and is completely risk-free to use.
The Magigoo MPC2018 glue goes on cleanly and easily, becomes a bit sticky as the bed gets warm, and does an excellent job keeping the print in place. After the print is completed, you must wait for the bed to reach the desired temperature and remove the print. For the Magigoo MPC2018 glue to operate most effectively, you need to put it on while the bed is cold and then take the print off when it warms up. Have patience, and you will see miraculous results.
In conclusion, the Magigoo MPC2018 has mystical qualities. Although the bottle seems to be rather small, and the price may appear excessive concerning its size, the contents of the bottle will go on for quite a long time. The glue will stick like crazy and is so easy to use that even a child can use and apply it. Gluing polycarbonates is a piece of cake with this!
View on Amazon: Magigoo MPC2018 3D Printer Adhesive Glue
6. Magigoo MPA2019 3D Printer Adhesive Glue
Best 3D Printing Glue for Nylon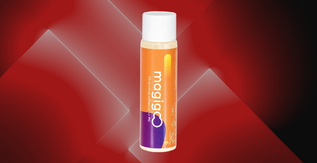 Superb performance
Easy-to-apply
Simple instructions
Strong bond
It is too strong; people may face difficulty getting it off
You can expect excellent quality from the Magigoo MPA2019. Before we started using this, we had a lot of trouble printing with Nylon. The initial layer of nylon did not adhere to the bed no matter what settings were used for the bed, the nozzle, the retraction, etc. Also, since we have used plenty of other bed adhesion products in the past, we are the best people to assess that the Magigoo MPA2019 stacks up impressively against the competition.
Nonetheless, due to how well the Magigoo MPA2019 performed, we do not intend to use any other products in the future. For example, our experience has shown that ABS adheres to Buildtek excessively. Hence, you may have difficulties taking the glue off of those materials. In addition, you can thoroughly clean the Magigoo MPA2019 using isopropyl alcohol at a concentration of seventy percent.
Bed adhesion and warping were extremely good and satisfactory for us and our PLA 3D prints over the year and a half that we used the Magigoo MPA2019 as our material of choice for 3D printing. Since we've started using this glue, the difference in our life is like night and day. There have been around 20 attempts at printing, and not a single one has failed due to adhesion. The Magigoo MPA2019 is some very remarkable glue!
In conclusion, the Magigoo MPA2019 functions just as we had anticipated. The glue has excellent adherence and is right on target with what you are looking for. It also lasts almost forever. However, this may be dependent on the size of your typical print. The adhesion quickness is what is the main USP of the Magigoo MPA2019. Overall this is the best 3D printing glue for Nylon.
View on Amazon: Magigoo MPA2019 3D Printer Adhesive Glue
7. Avery Gluestick And Permanent Adhesive
Best 3D Printing Glue for ABS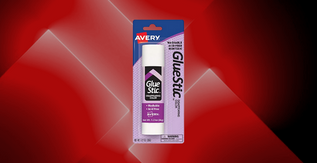 Sticks instantly
Super sticky
Dries almost instantly
It becomes completely transparent after drying
It May feel too big to some people
The Avery Gluestick applies purple but dries completely clear. Hence, using purple glue that is easy to see but vanishes after it dries helps apply the correct glue quantity.
The Avery Gluestick works easily, reducing the likelihood of clumping or wrinkles. It is a strong, long-lasting glue that washes off readily from hands and clothes.
Even children can use the Avery Gluestick without worry. The glue stick is certified non-toxic by ACMI, contains no acid, and adheres to ASTM D 4236 norms.
Moreover, since a larger glue stick covers more ground than its smaller counterparts, this gluestick is a good option for 3D printing projects and bed adhesion that demand greater glue.
The Avery Gluestick works wonderfully for affixing filaments to 3D prints and even small parts. However, we are certain the parts will not fall off at all.
The Avery Gluestick covers a wide surface area, which is an additional benefit. That's because sticking things to a greater area will be easier if the surface area is larger. Crafting projects are perfect for using the Avery Glue Stick.
In conclusion, the Avery Glue Stick is bang on in terms of gluing ABS. The value you get from this glue is remarkable compared to the glues obtained at normal shops. Also, it is excellent for ABS in particular. The Avery Gluestick is a fantastic product offered at a very reasonable price. You might consider purchasing this glue if you plan on working on many 3D prints or projects. The Avery Gluestick is the largest size available. As a consequence of this, it will last for a very long period.
View on Amazon: Avery Gluestick And Permanent Adhesive
8. Dremel GS45-01 Glue Sticks
Most Versatile Glue for 3D printing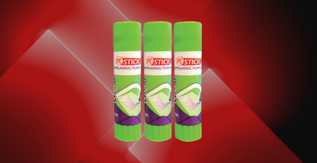 Easy-to-use
Safe
Applies and spreads uniformly
The purple color helps in identifying the places you've applied the glue
The glue surface area could have been more
The Dremel GS45-01 is safe to use and does not contain any acid. You can clean it with water without any difficulty.
Users can identify the location of the applied glue thanks to the foolproof purple color of the application.
The 3D print will always adhere to the surface in the best possible manner because of the great quality of the Dremel GS45-01.
In addition, the adhesive residue of the Dremel GS45-01 may be removed from the build plate of the 3D printer with ease using water.
The most exciting feature is that Dremel will include three glue sticks in the bundle.
The Dremel GS45-01 works just like some miracle. You can use plain hot water to clean the bed thoroughly because the glue turns purple again when you rehydrate it. The purple color helps to know where you've applied the glue and where you haven't.
However, the purple helps more when a print is finished and removed from the bed because it allows you to know where you've applied the glue and where you haven't applied the glue. This feature is of tremendous assistance. We have found that applying glue on a clean bed and then letting it dry completely is the strategy that gives us the greatest results.
When you put too much Dremel GS45-01, removing the print of the build bed may be challenging. For example, the Dremel GS45-01 will prevent the build from warping on your 3D printers by holding it tightly to the build bed. In addition to the polyamide tape, we use the glue stick with other filaments.
In conclusion, the Dremel GS45-01 is a great overall glue for 3D printing. It is extremely easy to use and works like a charm. It glues instantly to the bed or the 3D models. It is purple, so you can easily see where you've applied the glue. You can be worry-free about your 3D minis getting separated after you've glued them with this glue. The Dremel GS45-01 is the most versatile glue for 3D printing.
View on Amazon: Dremel GS45-01 Glue Sticks
Frequently Asked Questions About Glues for 3D Printing
How to Glue 3D Printed Parts?
Gluing 3D printed parts is a piece of cake. You'll apply glue normally on any other substance and let it dry. However, make sure to go through the instructions with the glue as different glues have different gluing processes.
Final Words
There are various ways to join 3D printed pieces together, and each has its advantages. It is important to know how each glue interacts with the various polymers to ensure that your 3D prints are as sturdy as possible.
Our recommendation for the best glue for 3D printing is the Magigoo MO2016. However, the Gorilla 2 Part Epoxy is your best bet if you want something a bit more affordable.
Also, if you are looking for the best 3D printer accessories specifically, check out our guide!