According to research, the global 3D printing market is expected to grow by 20.8% from 2022-2030. 3D printers are in demand these days. Depending on your needs and budget, a 3D printer for home usage may be either filament-based or resin-based. So, what should you pick for 3D printing? Resin or filament? It depends on what you want to use it for. Each technology has a certain purpose and a specific task.
Both filament and resin 3D printers will be compared side by side here to help you decide which one is suitable for you. Regardless of your level of 3D printing knowledge, one of the two technologies will likely be the best fit for your purpose. Also, it's irrespective of whether you're getting your debut 3D printer or already have a lot of print experience.
So, let's get started!
Resin 3D Printer vs. Filament 3D Printer – Key Differences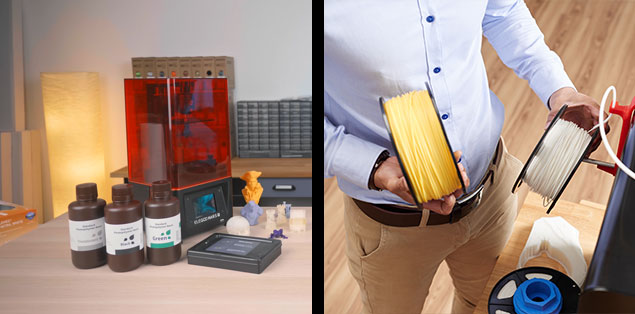 The key differences between Resin and Filament 3D printers are as follows:
In filament printers, the creation of 3D objects begins with the melting of plastic, followed by the deposition of the molten material in many stacked, flat layers. In resin printers, printers fabricate parts from a liquid resin that is cured or made solid when subjected to ultraviolet radiation.
Resin-based 3D printers are ideal for producing intricate, tiny pieces that need a high surface polish. Filament 3D printers are ideal for producing big or long-lasting components, particularly those with demanding end-use applications.
Compared to filament printing, resin printing utilizes a powerful laser with highly fine dimensional accuracy. It can make tiny movements along the XY axis. As a result, the resolution of the prints produced by resin printing is much higher.
Resin 3D printers are expensive. Filament 3D printers are cheaper compared to resin printers.
Resin 3D Printer vs. Filament 3D Printer – A Detailed Comparison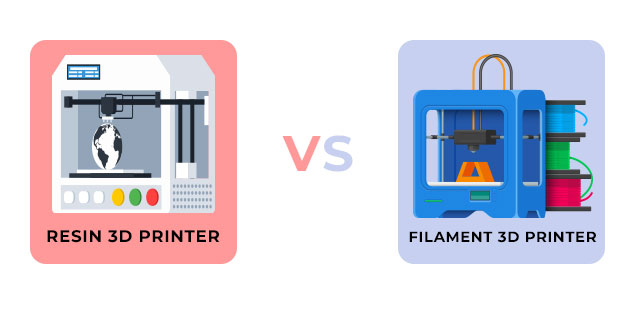 3D printing with resin and filament are separate procedures using different materials and technologies. Due to this, the components printed using resin and those that use filament might differ significantly.
Print Quality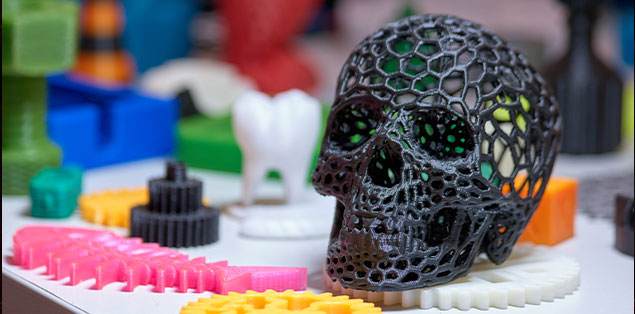 In general, resin-based 3D printing techniques can achieve a higher resolution and a better surface finish. In addition, they can manufacture components that are of a higher quality than filament 3D printing procedures.
Resin-based 3D printers can produce a high degree of dimensional precision using a method such as SLA, even when it comes to minute details. For example, SLA 3D printers (a resin 3D printer) can produce layers as thin as 25 microns. In comparison, most FDM or Fused Deposition Modeling 3D printers (a filament 3D printer) can only print at a maximum layer height of roughly 100 microns each. Additionally, resin printers are capable of working with very tight tolerances.
Compared to other printers, resin printers have an edge regarding the final product's appearance. Layer lines, or visible grooves across layers along the Z-axis, are common with FDM 3D printing. To remove these layer lines, you must use the sanding procedure or other post-processing processes. However, the SLA and DLP methods yield very smooth components. They only need minor post-processing, other than the removal of support structures.
In conclusion, the printed components created using filament may be more prone to bending and distortion than those generated with resin. This bending is because of the unavoidable temperature changes that occur throughout the FDM printing process.
Resin printed parts are better. If you compare a resin print with filament print, the resin print will beat a filament print any day!
Printed Part Durability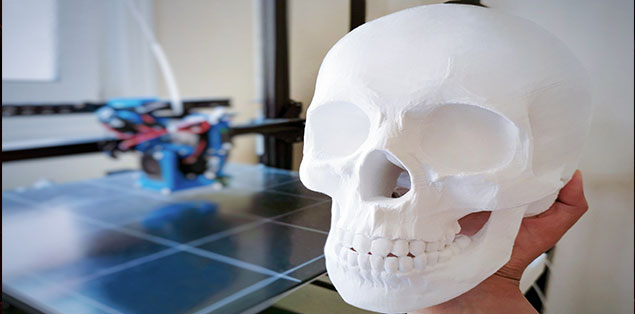 Resin 3D printers are capable of producing components of higher quality than filament 3D printers. However, they are inferior in terms of the strength and durability of the parts they generate. Resin components are often fragile and brittle. Hence, there are a limited number of applications for which they are suitable.
Not all filaments are equally long-lasting — PLA filament, for example, generates pretty brittle parts. However, FDM 3D printing allows for using a wide variety of materials that create highly sturdy components. ABS filament is very inexpensive and may result in sturdy components and resistance to high temperatures. However, polymers like polycarbonate and nylon, which are more costly, offer even more favorable outcomes.
The compatibility of 3D printing with composite materials is another benefit of filament 3D printing over resin 3D printing. You can strengthen thermoplastics like PLA and ABS by adding a reinforcement material, such as fiberglass or carbon fiber, which makes printed items much more durable. The use of liquid resins prevents the possibility of this form of reinforcement.
Build Volume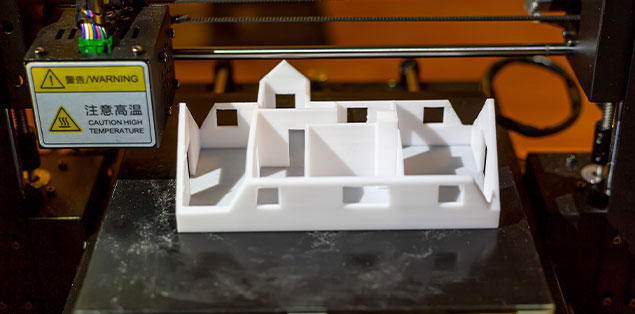 In most cases, the build areas of filament 3D printers are much bigger than those of resin 3D printers. Therefore, resin printers are wonderful for producing highly detailed micro components. At the same time, FDM is superior for printing on a big scale.
To illustrate the difference, we may examine the production quantities of some of the most successful items on the market. The very well-liked Formlabs Form 2 SLA printer has a volume of 145 by 145 by 175 millimeters. This metric makes it more compact than well-known FDM printers such as the Ultimaker 3 (215 by 215 by 200 millimeters) and Makerbot Replicator 2 (285 by 153 by 155 millimeters), and Prusa i3 MK3S. (250 x 210 x 210 mm).
The pricing of industrial large-format FDM 3D printers like the BigRep Pro (1020 mm x 970 mm x 985 mm) and the Stratasys F770 (1000 mm x 610 mm x 610 mm) is much greater than the price of consumer FDM 3D printers. These printers provide enormous build volumes, however.
Filament printing is normally superior for producing big prints. However, it is feasible to accomplish large-format resin 3D printing using a top-down configuration rather than a bottom-up one on stereolithography equipment. This configuration will allow for the production of larger objects.
For example, bottom-up printers, which include most desktop resin printers, place the light source beneath the resin tank and construct the item in an inverted orientation. Top-down printers, on the other hand, raise the build platform below the resin tank and place the light source above it. Finally, top-down printers, used more often in industrial settings, need a complete tank of liquid resin but can print significantly bigger components.
Regarding printing with resin, SLA is what people use for large-format printing rather than DLP. DLP printers use projectors with a fixed resolution (measured in pixels). Hence, it is theoretically feasible to print huge components. However, you must sacrifice resolution to accomplish this goal.
The concept is analogous to that of using a video projector in your own home: if you position the projector near the wall, the picture will be crisp but on the smaller side; if you move it farther out, the image will be on the bigger side, but you will compromise quality.
Printing Speed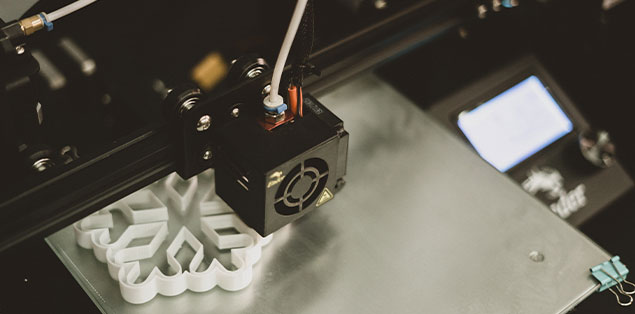 It is impossible to compare the printing speeds of filament and resin 3D printers since there are so many different aspects to consider.
There are many distinct types of resin printing technologies: Since DLP may cure a whole layer all at once, it is often significantly quicker than SLA.
However, since build volumes with DLP tend to be rather tiny, it is often not practical to print batches of items within a single print job. This impracticality is because DLP tends to produce extremely fine details. Even though the actual printing process could be slower on SLA, you can significantly increase the throughput if several units are necessary.
Regarding print speed, FDM 3D printing falls between DLP and SLA in the middle of the spectrum. However, some filaments need extremely slow printing speeds to prevent warping and distortion.
Again, 3D printers that use filament may have significantly greater build volumes than printers that use resin. This advantage of filament printers makes it possible to print many copies of the same item simultaneously and increases the throughput.
Finally, 3D printers, regardless of their technology, often feature speeds that can be adjusted, enabling customers to strike a better balance between the print time and print quality.
Ease of Use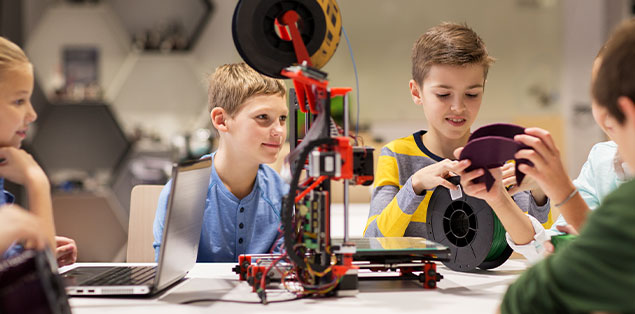 Despite the ease with which you can assemble them, resin-based 3D printers provide their users with several challenges when it comes to operating the machines.
For example, wearing gloves anytime you come into direct contact with the resin is a must since the resin is skin-irritating.
Also, we've heard accounts of individuals suffering major burns after coming into touch with the resin for just a few minutes. However, we have never had a negative response to even the little droplets that have sometimes occurred on our skin (though we wash them off with soap as soon as it happens to be safe).
In addition, the resin has a unique chemical odor that some people find offensive. However, there is no compelling evidence to suggest that inhaling it damages one's health. Therefore, you should still store resin 3D printers in a well-ventilated place.
Finished prints will have some liquid resin left on the surface once completed. Hence, you will need to post-process every print using a solvent such as an isopropyl alcohol. This procedure will remove any residual liquid resin.
You can buy washing stations designed specifically for this purpose, or you can use a pickle strainer, which is less expensive. After a few applications, the solvent will get clouded with resin and lose its effectiveness. Hence, it will need to be changed and disposed of appropriately (you cannot flush it down the toilet).
Resin presents several challenges, one of which is the time commitment required when switching materials. To do this, you will need to gently drain the resin out of the vat and into the resin container, then thoroughly clean the vat, and finally, pour the fresh resin into the vat. To prevent having to change the color of the paint while it is still in the vat, we have invested in several additional vats that we use for typical colors. However, the expense of additional vats may quickly build up, even though you can readily switch them.
After you've prepared them, filament printers are simpler to operate. There is no need for any protection while working with materials. However, most prints don't need post-processing, other than the possible elimination of support material. Switching colors is also quite straightforward; removing the previous filament and replacing it with the new material is required.
Cost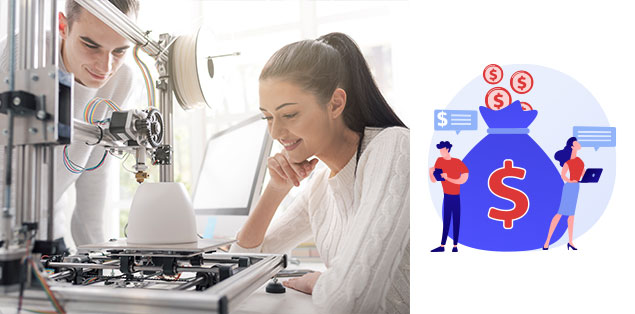 In the past, the cost of acquiring a resin 3D printer was much more than purchasing a filament printer. However, a few other resin machines that use DLP(Digital Light Processing) technology are available at more affordable prices on the market right now. As a result, the price range for entry-level resin 3D printers is the same as the price range for entry-level filament 3D printers. This pricing indicates that there are various choices available to you, whether you are searching for a resin 3D printer on a budget or a filament 3D printer on a budget. Unfortunately, resin tends to be more costly for higher-end printing machines.
Ongoing Costs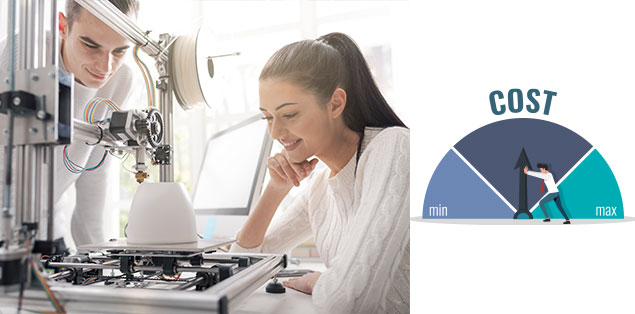 The continuing expenses of operating a 3D printer may be more than the overall cost of the machine's price. Hence, it is crucial to consider the total cost of ownership when purchasing a 3D printer. The bulk of your recurring expenditures will be for the materials you need to produce the pieces, such as the filament or the resin.
The resin cost is greater overall per kilogram. However, you will probably use less of it if you print with a resin owing to the smaller build size of the printer.
For example, suppose you want to print bigger components with your resin printer. In that case, you may cut down on the amount of resin you use by making the pieces hollow and putting a drain hole in the center cavity. This process will enable the unused resin to flow out of the cavity and save you some resin.
When printed using a filament printer, the infill pattern for the pieces is often meshed, saving material.
Another less significant expense to consider is the upkeep of the 3D printer and ensuring that you have all the necessary materials. For example, when it comes to post-processing prints, resin printers tend to run a little bit more expensive because you will need a supply of disposable gloves and a solvent such as IPA on hand. However, repair parts for both printers are normally available for a reasonable price, and you won't need to purchase them very often.
Software Setup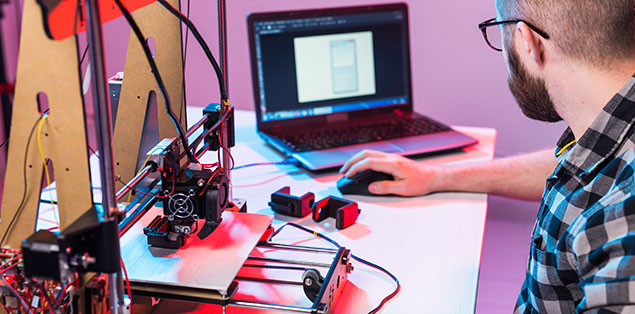 After you've put them together, it may take some time to get familiar with the many options accessible for filament printers inside the printer slicer software to achieve the highest possible print quality.
Many current slicers, such as PrusaSlicer and Cura, provide preset settings for most Creality printers. However, it's still vital to grasp how the different settings function since tweaks are usually needed to improve printing for particular models. To get the greatest results, you will also need to experiment with the orientation of the models while the printers are printing them.
After the printer has been assembled, there are few options to adjust on a resin printer, and it is simple to begin printing almost immediately. The only parameters you will ever need to change are the layer time and the settings for the support material. Print orientation is critical for resin printers because it ensures that the print remains stuck to the bed for printing.
Resin printers are noticeably simpler to set up than other types of printers, owing to their very straightforward construction and print settings.
Frequently Asked Questions About Resin vs. Filament 3D Printer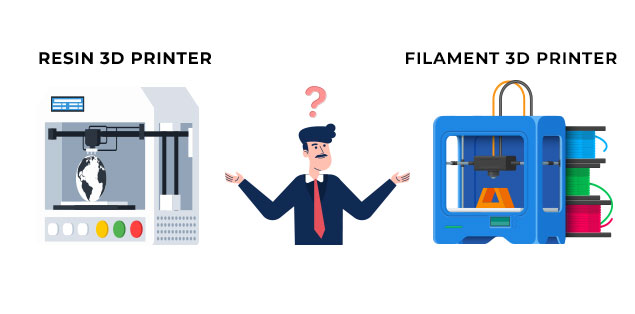 Are resin 3D printers stronger than filament?
No, filament printers are stronger than resin 3D printers.
Are resin 3D printers better?
Yes.
Are resin 3D printers faster?
No, filament printers are faster.
Final Words
Simply speaking, the resin is the ideal material for miniatures. With an MSLA 3D printer, you receive unrivaled quality and the ability to produce several resin prints in a short period.
On the other hand, filaments are a class of their own. We've produced several miniatures with it, but they're not quite as good as resin ones.
It's what resin printers are built for: paying attention to the tiniest details. The additional expense is well worth if you intend to print 30 mm or fewer minis mostly.
This quality is why people often use resin printing in fields that highly value accuracy and fine detail.
Filament 3D printers can produce high-quality prints. However, the time and effort required to fine-tune every parameter mean that a resin 3D printer is your best option.
Nevertheless, filaments are simpler to handle, safer, and a good starting point for newbies. They are also the preferred option for quick prototyping — an area where they excel.
Additionally, filaments may pay off very well if you let a little detail, surface quality, and smoothness slip here and there.
Finally, after considering all viewpoints, we hope that you can make a well-informed conclusion for yourself. We hope you have a wonderful time printing!
Also, since you're already reading this article, you may want to check out the 50 Coolest 3D Prints in 2022 for ideas for your next 3D printing project.