Tutorial On Drawing With a 3D Pen!
Most people know about 3D printers, a technological development that brought massive improvement in the fields of art and craft. On the other hand, 3D pens are relatively unknown to the general population. Yet, these items are effective tools to draw three-dimensional objects and have a fun and memorable experience with practical uses.
But, what do you understand by a 3D pen? Do you know if using it requires expertise, or can a novice try their hands on this gadget? Don't worry- you will find answers to all your questions about 3D pens here. Read on to know more about this innovation that makes three-dimensional printing an effortless matter.
What Is a 3D Pen?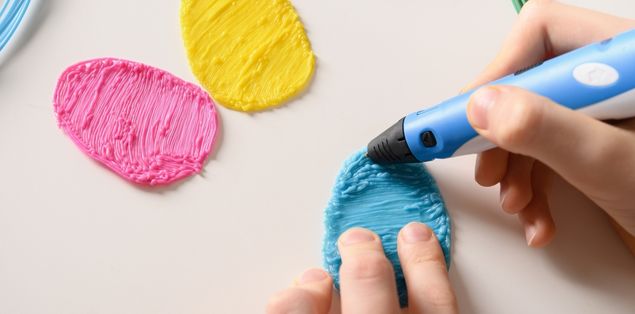 A 3D pen is a 3D printing device that you can comfortably hold in your hand. It authorizes you to insert a thin roll of plastic like PLA filament, ABS filament, etc., into it. The device then melts the plastic. Finally, the 3d pen nozzle extrudes the melted filament layer by layer.
This melted plastic hardens to create cold 3D objects. It works like a glue gun. A 3D pen is a less complicated and cheaper version of a 3D printer.
Several brands of 3D pens target professionals, children, artists, and fashion designers. You can create any model you have in your mind in a very advanced fashion. If you are a beginner at using a 3D pen, you might think of it as magic, but once you get the hang of it, you will discover that it is a unique and effective gadget. It is a child-friendly device, and even kids can draw materials. A 3D printing pen is a versatile device that can join two broken pieces of plastic to create an object.
What Is a 3D Pen Used For?
The best part about 3D pens is that you can create any object as a 3D print out of plastic. You can make anything you want, from decorative designs to important structures for your science project. Many people also use stencils to create a model with their pens.
You can also use these pens to modify or repair the parts of any already existing 3D printed item. For example, some people use frames or shapes as a basis and draw around them to create the object they want.
Creating From 2D Sketches
Creating a 3D object out of a 2D sketch is the easiest way to utilize these pens. Most people use this method to make their desired model.
You can create 3D paintings with the help of a 2D sketch. For this process, you can use your 3D pen to extrude the heated plastic and shape it up as the material you want to create. Then, the plastic will eventually melt and come out of the nozzle. You are now ready to give the desired shape to your imagination.
Creating Decorations on a Base Object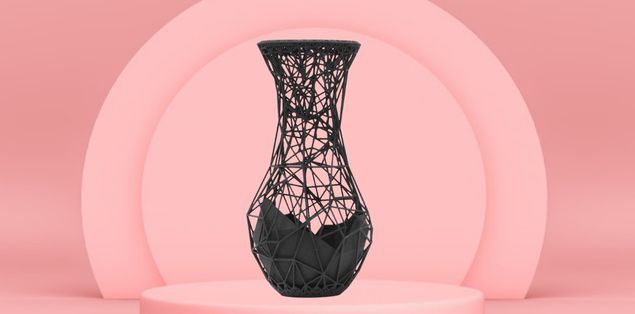 3D pens work excellently in creating objects of household use. You can also make decorations for the items you have in your home.
They may come in handy in creating decorative designs on a base object. You can add raised structures for any item of your choice. For example, you can at first buy some ordinary bowls or vases from your local market to use as a mold for the drawing. After that, draw any design you want and trace it with the help of your 3D printing pen.
Create an Object Using a Mold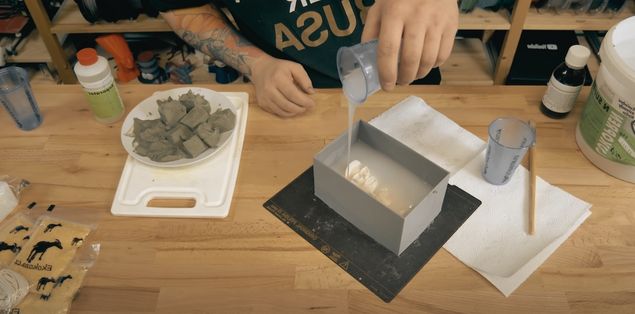 Not everyone can create an object using a mold. In addition, one must have some expertise in drawing three-dimensional objects with 3D pens.
You might have to create the shape before this process by using paper-mache, cardboard, or whichever materials you can mold into your suitable shape.
Following this process, you can extrude the melted filament of plastic onto the shape. Once you are on the verge of almost completing the process, you can create the plastic objects using a mold by just removing the inner contents.
How Does a 3D Pen Work?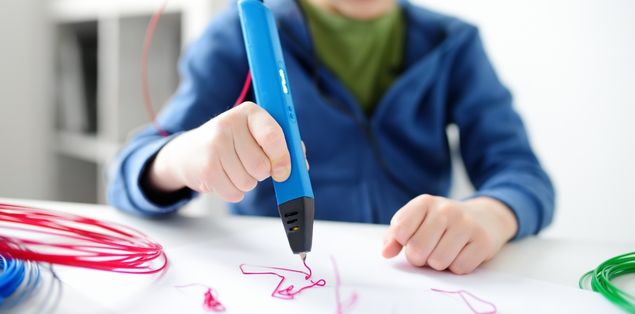 3D pens work by heating a plastic filament to its melting point and forcing it through an extruder's tip, just like a glue gun. Then, the 3D pen's nozzle pushes this melted plastic.
When the melted plastic comes out of the tip, it becomes very moldable, and you can print them onto any surface or mold it into any shape you require. Then, you can move the pen according to your desired design and use this liquid substance to create your desired object.
After the plastic filament gets out of the tip, it cools down rapidly within a few seconds and hardens. Then you will notice that it gets molded into any shape of the model you create as it solidifies after cooling.
Most 3D pens use two filament types that melt to form the liquid plastic substance. The first is Acrylonitrile Butadiene Styrene, also known as ABS. It is a low-cost filament that is popular in the manufacturing sector. You can create anything using this filament, from legos to bicycle parts. It is available in most craft stores at reasonable prices as it is cheap.
However, the downside of using ABS is its high melting point. It ranges from around 210 to 250 degrees Celsius, which is exceptionally high. When the plastic melts at this temperature, it may produce mild fumes that can irritate the nasal passageways of any person inhaling. In addition, the user may feel mild irritation from the smoke.
Another type of filament that is available in the 3D printing market is Poly Lactic Acid or PLA. It is a form of biodegradable plastic made from organic substances like maize, potato, or cane sugar. Using PLA ensures that there is no contamination of the atmosphere. Unlike other plastic filaments, PLA is safe for the environment and is a better option. It also has a slightly lower melting point, ranging from 160 to 220 degrees Celsius. In addition, it produces a sweet odor instead of any toxic fume when you heat this filament, which does not irritate the user.
However, there is a downside to using PLA filament. It takes a long time for PLA to cool down once it is out of the nozzle. If one is working on a complicated design with intricate details, they may need additional cooling devices to ensure the filament is cold before they work on it any further. Once it is cooled down, it also gives a more brittle result when compared to ABS.
How to Use a 3D Pen?
The melted plastic from the pen's nozzle is the filament that will create your object. It is in a malleable form, and you can use it to paint on any surface or mold it into any shape. When it cools down, it solidifies into the shape you draw. However, before using these pens, one must check for a few things to help improve their experience with these objects.
Choosing the Appropriate 3D Pen and Filament Types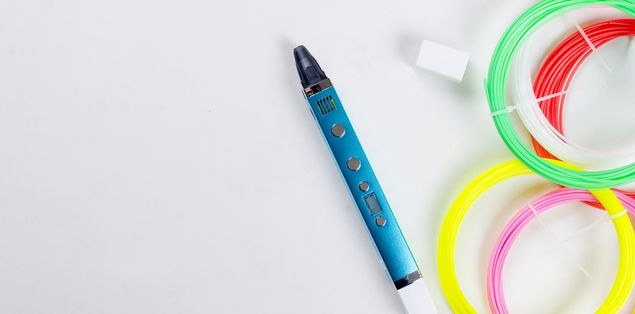 If you are thinking about making 3D painting your hobby, you can rest assured it is affordable. You will only require a decent pen and a few colorful plastic filaments.
Since ABS filament is more costly than PLA, many people opt for the latter. It is also environmentally friendly. However, ABS is more durable and flexible. Therefore, beginners can try PLA as it costs less.
Preparing Your 3D Pen For Painting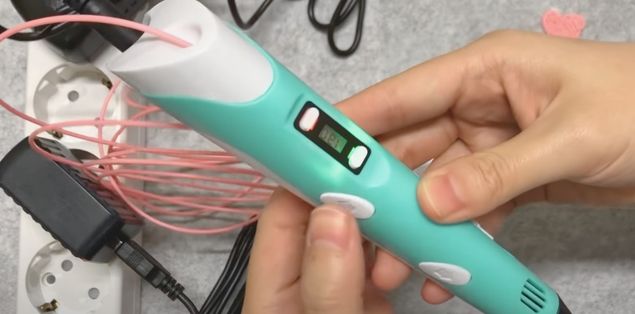 To prepare your 3D pen, you can follow a few steps. First, plug your device when you take it out of the box. Set its temperature according to the appropriate level for your filament. This step is crucial as the melting point varies in different filaments. Your pen will have a temperature controller to handle the melting point. It will also contain a speed controller that will help you while drawing.
Making 2D Sketches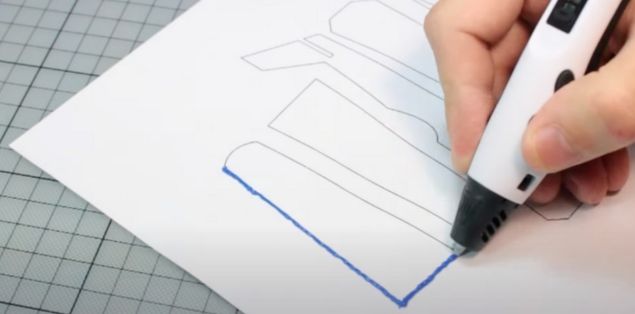 2D sketches are the easiest way to use your 3D pen. One can pick the drawing from the paper when they finish creating it.
Select a clean surface. A piece of paper is an excellent example of that. You may also use another printed drawing as your stencil. There are many options available online for this purpose.
Make an initial anchor point by extruding a small plastic drop onto the paper. Then, slowly move the pen across your surface to create your drawing.
One must keep the tip near the paper so that the filament directly falls on it before it cools down and solidifies. The more hot the filament is, the better it sticks to the surface. One needs proper adhesion to prevent the shrinking of the object. Improper sticking will lead to distortion of your drawing when you try to pull from the surface.
When you reach the end of the line, do not immediately remove the pen. Instead, wait for the plastic to cool down and then pull away.
You may also make freehand 3D objects or use your device to modify and repair any existing item.
How to Set Up Your 3D Pen?
Before starting the printing process, you may need to invest a few seconds to set up your 3D pen.
STEP 1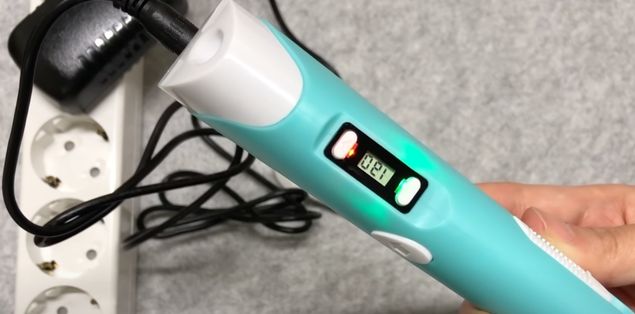 Switch on the pen by connecting it to the power supply.
STEP 2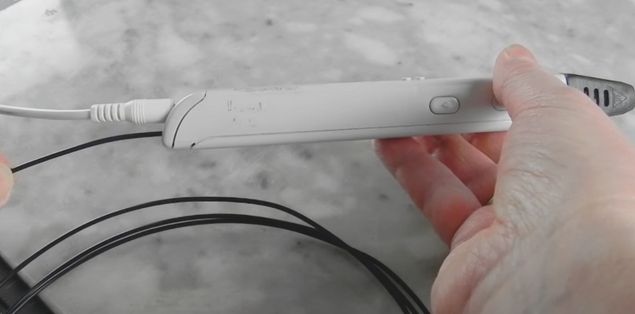 After powering the device on, select your desired filament and make sure that your pen is suitable for that kind of filament.
STEP 3
If your pen supports different filament types, select the temperature setting suitable for your heating element from the temperature controls.
Most pens come with an indicator that tells whether the temperature of the device is hot enough to use or not.
Keep an eye on the indicator and wait for the filament to heat up.
STEP 4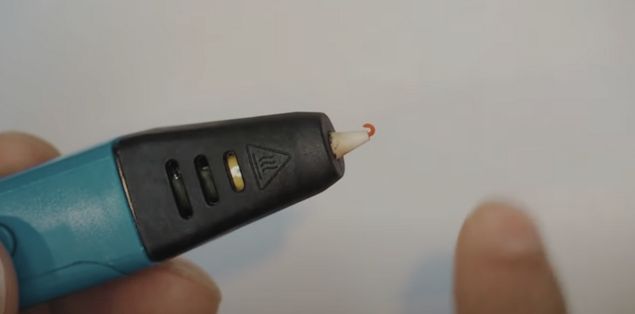 Push in your filament through the input port. Trim the end of it with a scissor to ensure that it is flat, in case you want to insert a previously used piece of filament. Doing this will prevent any jamming. Once the filament reaches way down near the tip of the pen, press the 'extrude' button, and you will feel the internal motor starting.
STEP 5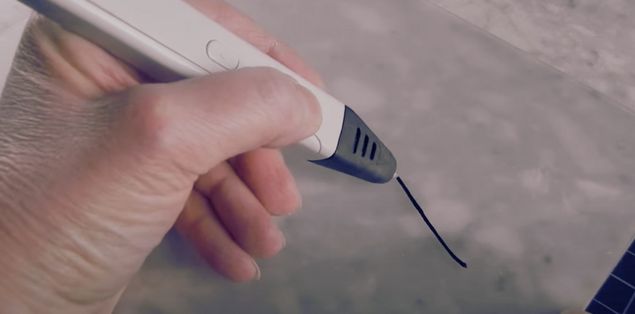 You can control speed from the speed setting of your device.
Select the fast setting and press the extrude button until you notice the melted filament starting to come out of the pen's nib.
What Is the Use of a 3D Pen?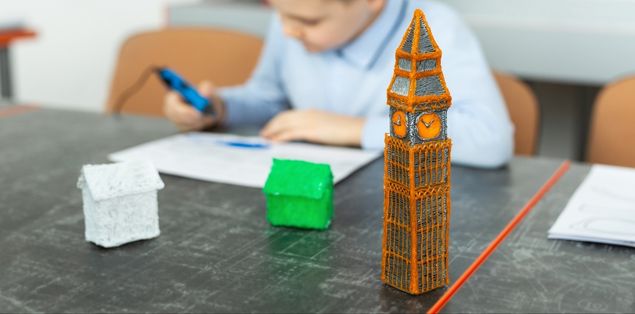 A 3D pen is a multipurpose device that can help you create models, decorate models, and even join pieces of plastic. You can try products related to jewelry, apparel, and automotive parts in a fast-paced and constructive manner.
You can also repair a broken piece of a model with a 3d pen. For example, adding high-temperature filament to your model might look like a low-quality model. You can sand down the plastic filament to fix this issue after the temperature drops and smoothen the surface.
The 3D pen can be one helpful device for artists who specialize in crafting 3D objects. If you are an artist, you can create some complex 3D models. Then, you can draw small sculptures and prototypes with ease and showcase your ideas with ease.
There are several pens designed for educational purposes and amusement for children. Kids can show off their creativity to everyone by using a 3D pen. Children can draw figures like geometric forms, blocks or cubes, sculptural pieces, and freestyle art in any way they want.
As long as using these pens is a safe process for children, it is an excellent way to boost your child's creativity. Even the teachers can use it to draw science-related diagrams to explain to the students. However, one must find the appropriate pen for the kids, especially regarding heat emission. Kids must use a device that does not generate high temperatures on prolonged usage.
The best way to let your kids use these pens is under parental supervision. Otherwise, these pens are helpful and may enhance your child's imagination through their artistic side.
One does not have to be a 3D printing expert to keep a 3D pen to fulfill their hobbies. A 3D marker is an excellent way to boost your creativity at a low cost.
Pros and Tips for Using a 3D Pen
Let's go through some of the benefits of using 3D pens:
Cheapest device for 3D printing on the market
Can be used to fill gaps in 3D models
User-friendly and does not require specific files, software, motors, and other apparatus.
Kid- and beginner-friendly
Here are some tips to follow while using a 3D pen-
Keeping the pen unattended is not ideal because it may lead to fire incidents.
Laptops are not an appropriate power source for 3D pens as they contain only 900 mA capacity. These pens require at least 2000 mA capacity to run smoothly.
Ensure the filament has no bubbles or smoke due to high temperatures.
Too low temperature may make the plastic filament too thick, which will extrude slowly.
Using ABS filament requires well-ventilated surroundings. One must wear a mask to prevent irritation from the toxic fumes generated while printing.
What Do You Draw On With a 3D Pen?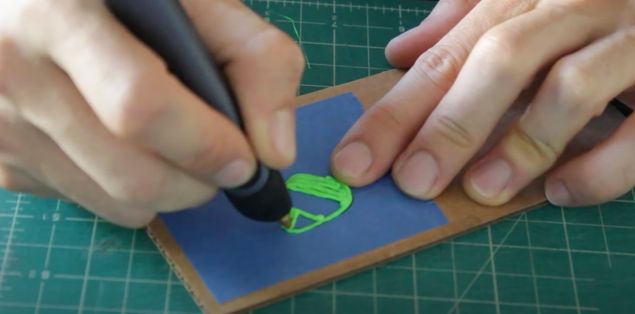 You can use several surfaces with 3D pens. Our top recommendation is cardboard. Beginners can try their hands on their devices by using cardboard. It is a firm piece, and pulling out the pattern from it is effortless.
You can also use an ordinary paper sheet to create decorative designs. Stencils are a great way to make any drawing on paper.
You can also try wax paper as it is easier to pull out the printed design from this paper type.
Glass is another surface you can paint on with your device. But, one must be careful while using glass as they may have to adjust the filament temperature.
However, each surface will need a different temperature range.
Final Words
Using 3D pens efficiently takes a lot of practice and research. Therefore, before buying this object, one must know how it works and conduct proper research on its applications and safety measures to prevent accidents.
This guide can help anyone who wants to know more about these pens and their usage. It may take some time and practice, but soon you will be able to create anything you desire with your 3D pens.
Also, if you are looking for the best 3D pen , check out our guide!