Not only have 3D Printers revolutionized the manufacturing industry, but they have also fundamentally altered the printing industry. They provide you the capacity to virtually build anything that your computer is capable of modeling and designing for you.
Because of the high cost of 3D printers, most of us look for cheaper alternatives and end up purchasing counterfeit or otherwise substandard products. So how can you avoid throwing away a large sum of money while at the same time purchasing a printer that is at least of satisfactory quality? Get a 3D printer kit. But what is a 3D printer kit?
Do you have the courage to construct your 3D printer from the ground up? Building your 3D printer from a DIY kit may be a great way to save money while learning the fundamentals of 3D printing from scratch. It's also a lot of fun. In this article, we'll tell you all about 3D printer kits and how to assemble one. So let's get to it.
What Is a 3D Printer Kit?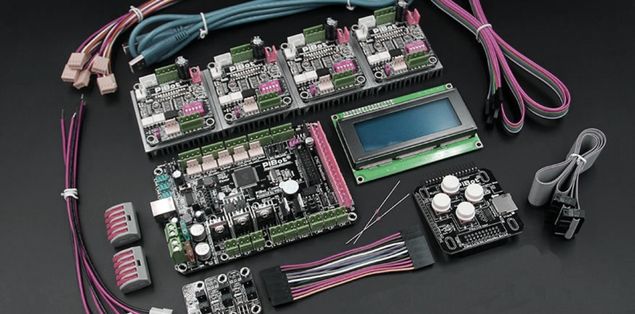 3D printer kits are do-it-yourself assembly kits that include all the components necessary to make a 3D printer. They are great for 3D printing enthusiasts on a budget; building your printer from scratch gives you a better grasp of how it works. However, the assembly process of a DIY 3D printer might take anything from four to eight or more hours.
Various elements influence the difficulty of assembling 3D printer kits, including your own level of expertise, the instruction manual's quality, and the complexity of the 3D printer itself.
However, suppose you've never built anything before, and you purchased a 3D printer kit to give it a shot. In that case, you may find assembling difficult unless you have good intuitive abilities.
Conversely, if you are familiar with 3D printers or have built similar things, this shouldn't be too tough.
If the instruction booklet with your 3D printer kit offers a basic sketch of how to construct the printer or if the instructions are particularly unclear, putting together the printer could seem more complicated than it is.
Although they both employ comparable technologies, a 3D printer kit for a printer with various operations, capabilities, attachments, etc., will have a more complex design and be more challenging to assemble.
The assembly of a typical 3D printer kit takes between four and eight hours on average. However, an experienced person may complete the process in less time, while a novice may need more time.
3D Printer Kit vs. Pre-Assembled 3D Printer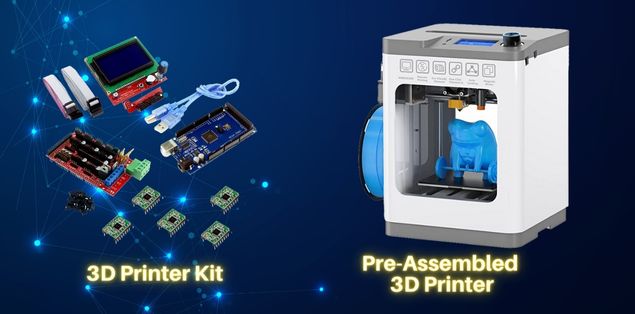 If you want to buy a 3D printer, you have two different options: either buy a kit or one that's already constructed. The second option will be a sort of solution similar to plug-and-play, while the first option will need you to spend a significant amount of time fine-tuning the construction of the 3D printer.
Compared to the cost of an entirely constructed printer, the affordable price of a 3D printer kit allows for a greater degree of customization in several important machine components and functions like the resume printing function, build volume, and nozzle size. For example, the size of the nozzle determines the layer heights of your 3d prints.
Moreover, your understanding of the 3D printer's inner workings, which the kit will teach you in great depth, will come in handy when you need to diagnose or remedy problems with the print quality and print speed.
To successfully build the kit, you will need the requisite level of technical skill; failing to do so may lead to unsatisfactory results in various functions like print volume and accuracy. On the other hand, even someone who has never used a 3D printer before will have no trouble getting started with a pre-assembled model since the machine comes out of the factory already programmed and calibrated to the user's specifications.
What All Is Included in a 3D Printer Kit?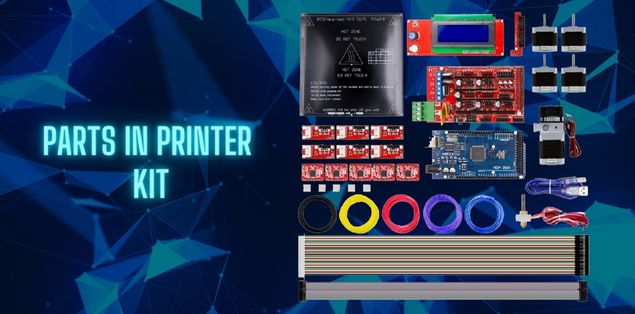 The kit that you buy ought to come with the 3D printer complete, as well as a selection of replacement components just in case anything goes wrong.
The 3D printer kit may come with some, all, or none of the necessary equipment for assembly; however, this is not usually the case.
Even if some of the necessary assembly tools are not in the box, standard products like Allen keys and open-end wrenches should be available at your local hardware shop. If you're missing required assembly tools, you can pick them up at your local hardware shop. Some of these tools may already be in your home. If so, you're in luck.
In addition, the package you purchase will include an instruction manual for the 3D printer's assembly or a link to an online tutorial.
Some 3D printer kits are better than others regarding instruction quality. For example, rat Rig V-Core 3, Voron Switchwire, and Voron 2.4 are some of the popular 3D printer kits available in the market.
On the other hand, if you discover that the instructions that came with your printer kit are either too difficult to understand or too basic, there are several manufacturer videos, online communities, and online forums that you may consult for more guidance.
In addition, you get essential software when you purchase a 3D printer kit; after you have a better grasp of how your 3D printer works, you will most likely want to upgrade to something more sophisticated.
How to Assemble a 3D Printer Kit?
Organize the Components Before You Begin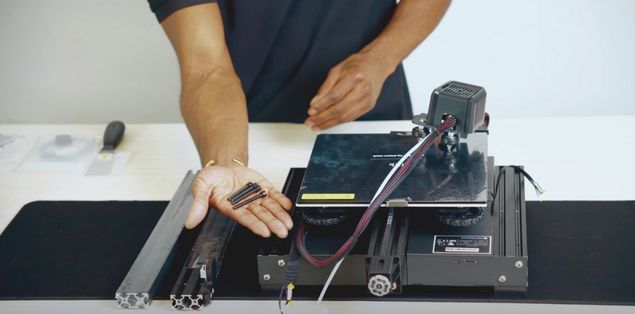 Start by sorting and storing all the components that come with your 3D printer kit before you build it. Then, assemble all the screws, nuts, washers, stepper motors, and other electrical components, as needed—this aids in rapidly identifying components when required in the instructions.
Pay Attention to the Directions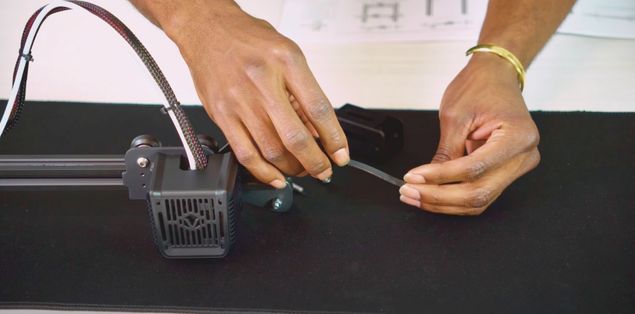 Remember that the business that created the 3D printer kit also wrote the reader-supported instructions. They have spent months perfecting the design and manufacture of their product. Because of this, you must put your faith in them and follow their directions to the letter. Now, you have done all the hard work, so you must follow through to print your next 3D print comfortably.
Use Appropriate Tools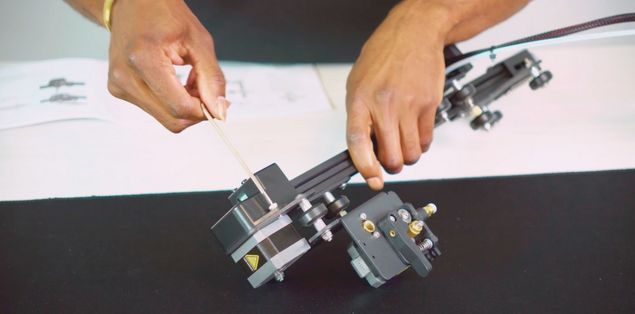 The 3D printer packages include tools such as Allen keys, screwdrivers, and wrenches. It would be best if you used them at all costs. However, if you use the improper tools, you may end up stripping screws or damaging other components, leading to future issues.
Take You Time; Be Patient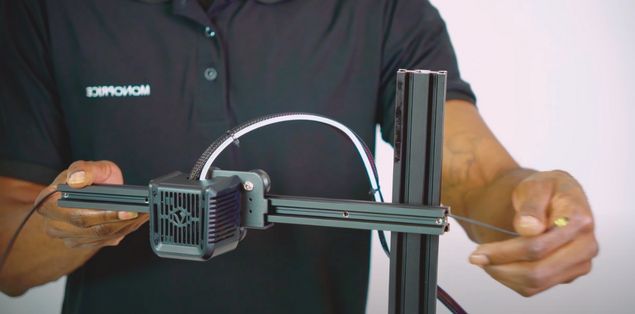 For most 3D printer kits, the assembly process might take many hours or even days, depending on the model—no need to hurry up. Hurrying may lead to omissions and blunders, as well as physical harm. Instead, take your time and enjoy the process. Doing it correctly the first time will save you a lot of time in the future.
Use Caution While Working With Electrical Devices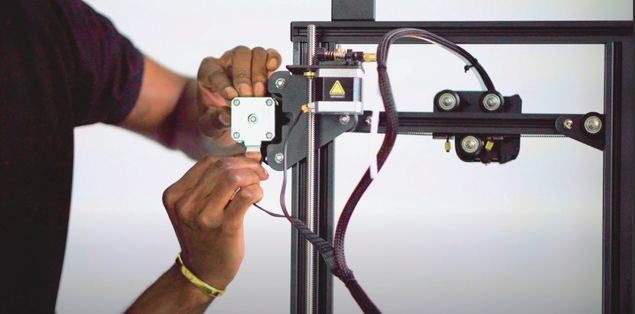 If you're handling electronics, be cautious. With the help of many cables, you'll be able to connect all of the components of your printer. Remember to disconnect and locate the terminals of the power supply when dealing with it. Use a multimeter to verify the voltage and continuity of the terminals. As a precaution, it's a good idea not to use metal instruments near the power supply connections.
Level the Bed Carefully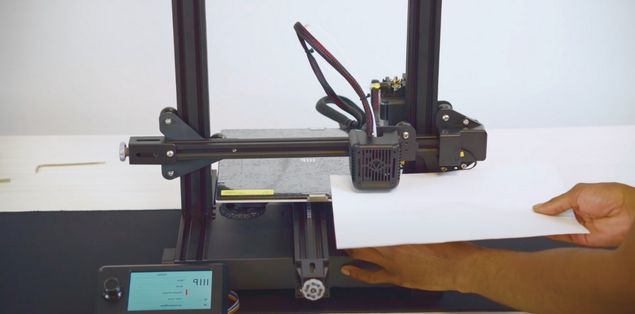 It's well worth the additional effort to ensure that the print bed is level from the start. Your first 3D print will more likely succeed if you perform manual leveling. Place a sheet of paper between the extruder's nozzle and the print bed. In some 3D printers, the print head does all the moving while the print bed stays stationary. Using your hands, move the extruder around on the bed and adjust the bed leveling knobs until there is little friction between the nozzle and the paper.
Also, if you are looking how you can clean your 3d Printer Bed?, check out our guide!
How Much Does a 3D Printer Kit Cost?
3D printer kits for beginners typically cost approximately $270. There are many different kits available; each comes at a different price point, so we cannot tell you the exact price you will get it from the market. The price, in turn, determines the services offered by the company. It is also customary for most kits to arrive partly pre-assembled and with instructions provided, which is there to lessen the amount of time and work needed to build it.
Final Words
3D printer kits are do-it-yourself printers that may be purchased and assembled in the comfort of one's own home. They include everything you'll need to assemble the 3D printer, including the parts and tools, step-by-step instructions, and the required software.
The complexity of the printer design, your level of expertise, and the level of information and clarity provided in the instructions all play a role in determining how straightforward the assembly process will be.
You do not need a comprehensive understanding of 3D printers to construct one; instead, you only need patience and the ability to get assistance from one of the many internet resources available. Moreover, you may save money by purchasing a 3D printer kit rather than a pre-assembled printer. You'll also have the opportunity to gain knowledge about the printer while you construct it.
On the other hand, there is a greater likelihood that the functioning will be flawed, and putting together the printer may take a long time.
Kits make it far simpler to construct a printer than starting from scratch since they include all the necessary components and detailed instructions. Furthermore, starting from scratch results in lower costs and more excellent opportunities for customization.