Wondering 3D printed houses formally known as additive manufacturing, the 3D printing method brought a storm in the real estate market, with several companies running behind this technology. 3D-printed houses promise the same durability at lower costs. Homeowners can even diversify their designs and build them in a matter of days through 3D-printed houses.
3D printing shows a great contrast to traditional methods. This technology can revolutionize homebuilding through advanced materials.
Providing a realistic timeline for the process involved in building 3D printed homes is not a problem. Now, customers can look forward to building a house that deviates from conventional construction practices.
But, one question persists in our mind, when Will 3D-Printed Houses Be Available? Well, that's what you will find the answer to as you read.
How Did the Construction Industry Evolve With 3D Printing?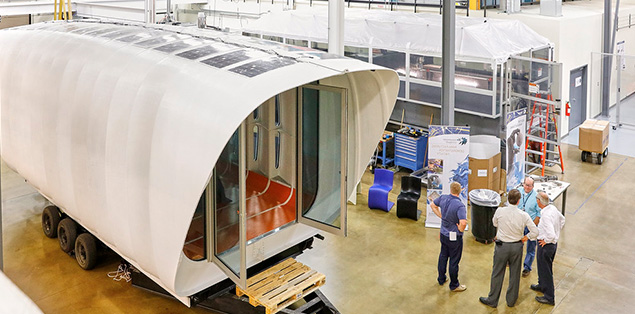 3D printing presents a stark contrast to conventional construction. Several benefits and real-world applications highlight the use of this technology in the present and future.
Now, we don't rely on automated brick-laying systems. Present 3D printers can print concrete structures or a house's gray wall areas in a single sitting. There is only one thing to follow.
The house or building should fit the printing area of the printer.
The world's largest 3D printed home took only two weeks to construct. Although it is impossible to build a full-fledged building using a single construction machine, it is commendable that this technology is a massive development from the constraints of conventional construction.
How Are 3D Printed Houses Built?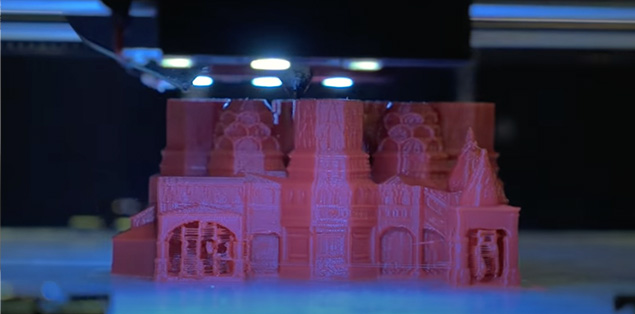 3D printed houses have more design freedom and generate less waste during construction. Controlled robotic machines can create external layers of the house.
This procedure creates more energy-efficient homes. Average buildings cost high when they use traditional construction methods. Often these costings pass on to the owner, making homeowning inaccessible.
3D printing machines utilize similar equipment but at lower rates. Many architects now consider this method for home building. They use printers that utilize digital blueprints to extrude materials from the ground in layers.
Sometimes only half of the building, the wall structures, use 3D printing procedures. The rest uses traditional construction techniques. It is so because a single construction machine may not be able to complete all building amenities, such as plumbing, electrical wiring, etc.
Can I Buy a 3D-Printed House in the US?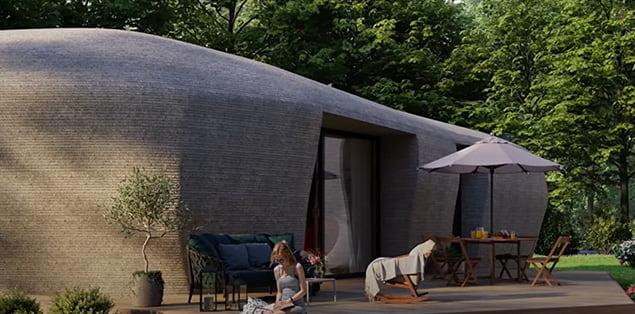 Yes, buying 3D-printed homes in the US is possible!
Real estate agents are selling homes using 3D printing similar to regular ones. Realtor websites like Zillow host multiple 3D printed home listings. They are fully furnished and designed in a land area with reservations for showing days listed on the website.
New 3D-printed houses in East Austin are selling at around $4,50,00, which is almost half of the average price of owning a home in Austin presently.
Buying a house is a massive investment for most homebuyers. 3D printing is both useful and feasible for most customers. 3D printing eliminates unskilled labor by using less labor, which makes construction efficient and affordable, even in the case of massive structures.
How Much Does a 3D-Printed House Cost?
3D-printed homes provide more affordable housing structures to the customers. Companies are estimating that with sufficient research and development, it may be possible to construct a small home at a low cost of $10,000.
Otherwise, the cost of a 3D-printed home can vary between $5,000 to $500,000.
When Will 3D-Printed Houses Be Available in the US?
It is safe to assume that 3D-printed homes can revolutionize the residential and construction industries in the next few years, possibly within the next decade.
Many real estate investors and the general public are still unaware of the availability of this technology in the US.
In the near future, expectations are that the housing industry will provide ready-to-print houses to the developed world.
in the US, the first ever commercial permit to build a 3D-printed house was awarded to an Austin Texas based company and construction began in February 2020. More 3D-printed home will be available in the US in the next five to seven years.
What Should I Look for When Buying a 3D-Printed Home?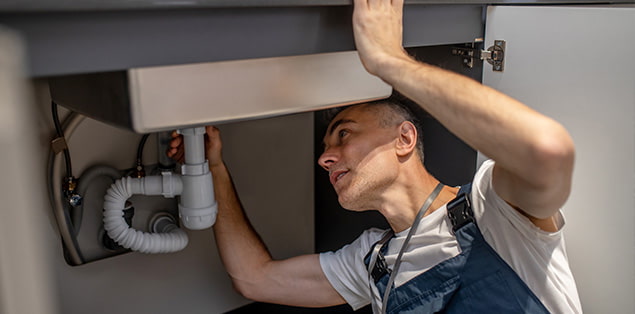 Before you buy a 3D-printed house, you should look for several aspects to ensure you are making a correct investment. Never avoid an inspection, even if the home is new.
Your home may look perfectly printed, but there can be several issues and interior designs that require careful consideration.
Components like sinks and cabinets install after the print and construction mistakes can occur. Some things to consider are-
Loose connections or malfunctioning thermostats
Plumbing issues like leaks
Faulty electric mechanism with damaged wiring
Drainage problems due to the soil shifting consistently
Appliance installment issues
Cracks on the concrete occur due to improper mixing. This malfunction occurs as most 3D homes rely on concrete-based construction.
New homes need a thorough inspection because many issues do not appear on any disclosure statement. This document consists of only known defects, while many vital ones may go unnoticed until the customer moves in.
How Long Do 3D-Printed Houses Take to Build?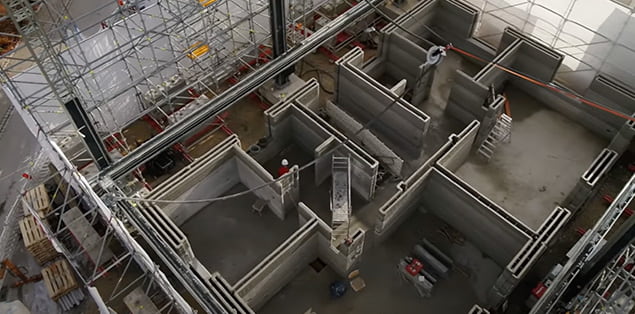 The vital advantage of these 3D-printed homes is their construction speed. These houses can finish quickly due to the maximum process being automated. There is minimal labor involvement, which is both time and cost-effective.
Most of these houses take around six weeks to finish from scratch.
A typical manually constructed house may take up to six months for the same process. There is less waste involved as a majority of the print procedure is robotic.
What Is the Entry Price of 3D-Printed Houses?
It is safe to assume that these houses would cost half the price of conventionally constructed houses, considering the development timeline of 3D-printed homes. However, in some rare cases, it may cost more. Expectations are that the constant research and development will help to make these smartly-designed homes cost-effective.
The overall costs may also go down due to competition in the industry. Small-scale projects may also see more affordable options for the consumers. The entry price of 3D-printer houses can be as low as $5,000.
How Did 3D-Printed Houses Impact the Housing Market?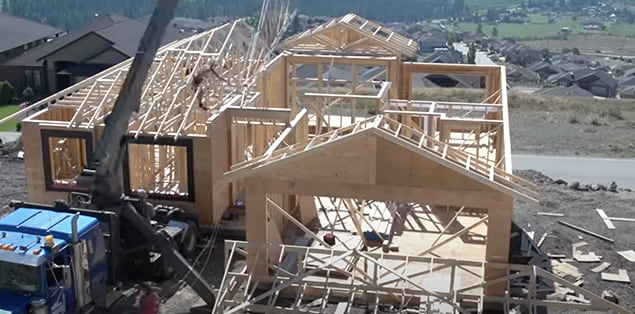 Kirk Anderson, who registered the first organization in this regard, visualized the Autonomous Robotic Construction System architecture studio. The company claims that they wanted to bring a change into the housing market and construction industry with their 3d printers.
New building materials are coming into the market that aid the affordable housing crisis. There are no layers of deposition, which reduces construction material costs significantly.
These homes are cheaper, durable, use less construction material, and generate much lower waste. They can last up to five or six decades. It is wise to choose them- as they can sustain in the long run. They also require much less maintenance compared to traditional homes. They are environmentally sound and affordable.
Final Words
Construction companies are drifting toward the 3D printing technology for several reasons. While a single printer will not be able to print an entire house with all facilities, the fact that it can make the walls and physical aspects is a massive step up in technology. Expectations are that a 3D-printed house will look exactly like traditional house.
3D-printed houses, when compared to a traditional conventional house, might cost half the price soon in the near future. Presently, most governmental organizations, NGOs, and private corporations are using this construction method extensively.
From a technological perspective, 3D printing is a boon to many sectors. It has multiple advantages and promising future in the real world.
Also, if you are looking for fastest 3D Printer or wondering how long does 3D printing take?, check out our guide!